Today we discuses about Koh Lanta nightlife – best party, bar, and things to do. Koh Lanta is a tourist island in Thailand. It is not a very advanced or famous island in Thailand, but it is a comfortable place to cut the party or nightlife. We usually prefer a quiet environment, mountains, and beaches. Because they develop and make the human mind develop and cheerful, Koh Lanta can be spent in a place just like that. Moreover, Koh Lanta is a suitable place for a night party.
At Nightlife Koh Lanta, you can spend time as you wish. You can spend three nights or five years here if you want. There are all kinds of facilities for living here, and you can purchase all categories and foods here on a low budget. Moreover, the night here is considered heaven. Because there are different types of parties here at night, below are all the guidelines about Koh Lanta. You can follow them by following them.
5 Things To Do At Nightlife Koh Lanta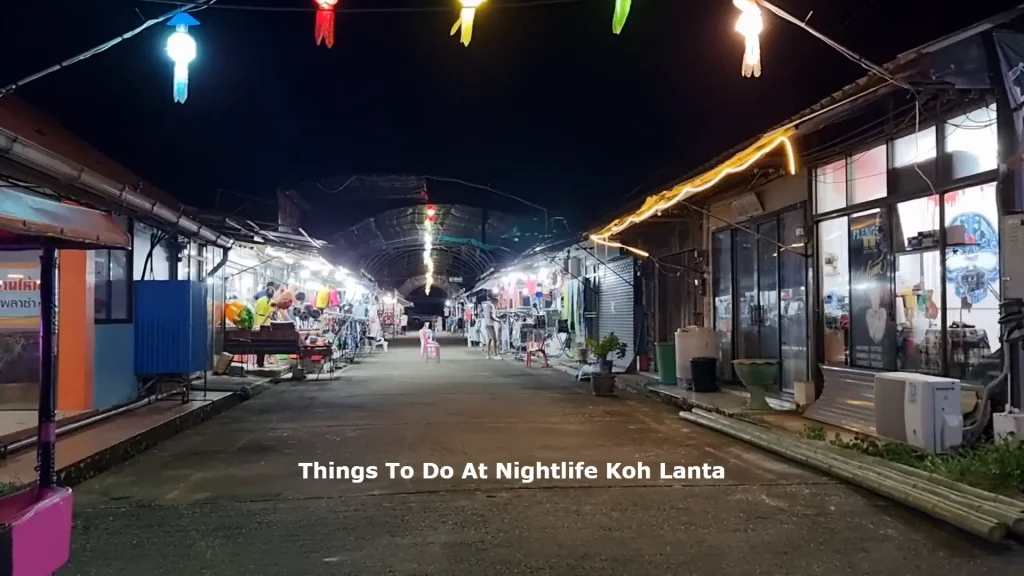 Koh Lanta is a famous and attractive island in Thailand. Besides bars, resorts, and nightlife, many other attractions are here. Below we will discuss five exciting things about Koh Lanta. We hope these are helpful for travelers to Koh Lanta.
Take a Walk on Long Beach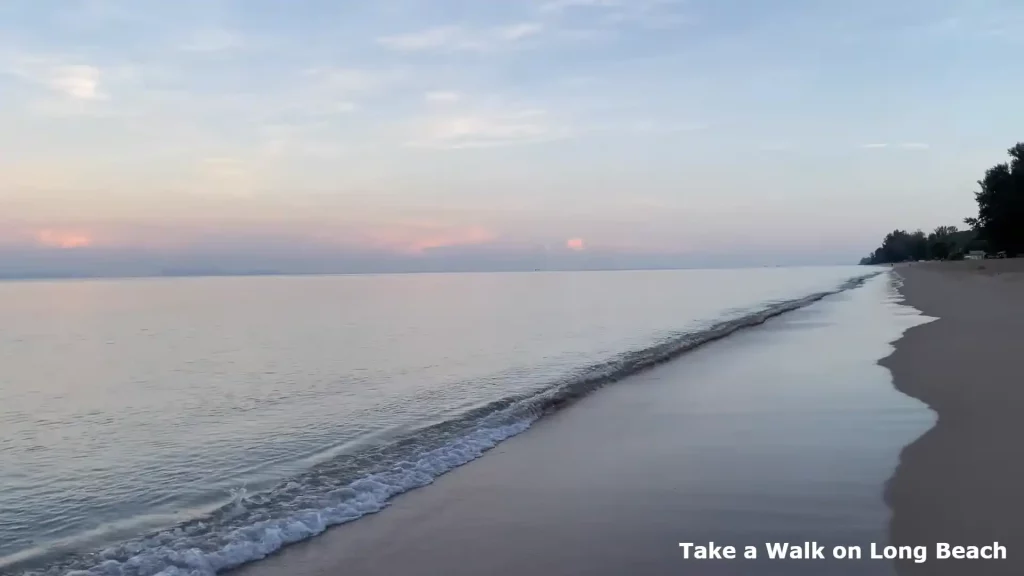 Long Beach is the longest beach in Koh Lanta. There are many restaurants and resorts along this long beach of Koh Lanta. So, you can relax comfortably here. Its golden sands and clear waters will make you swoon. Because this beach is quite extensive, there is no noise here. Hence, one can easily relax here. You can sit by the sea, enjoy the sunset, and walk on the golden sand.
Explore Koh Lanta National Park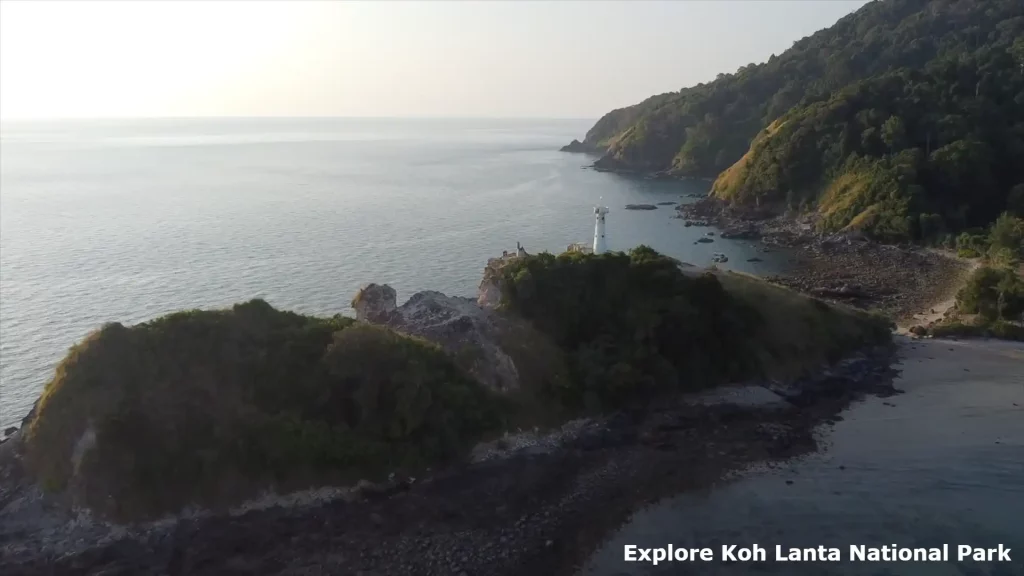 National Park Koh Lanta is an attractive place. It is situated next to the beach. You can get different types of animals in this park. But be careful when taking children to the garden because many monkeys are open and expect food from you. It can bite you while feeding. Also, some dogs can bite you too. National park entrance fee (200 baht/ $5.30 for adults, 100 baht/ $2.70 for children 3-14 years).
4 Island Boat Tour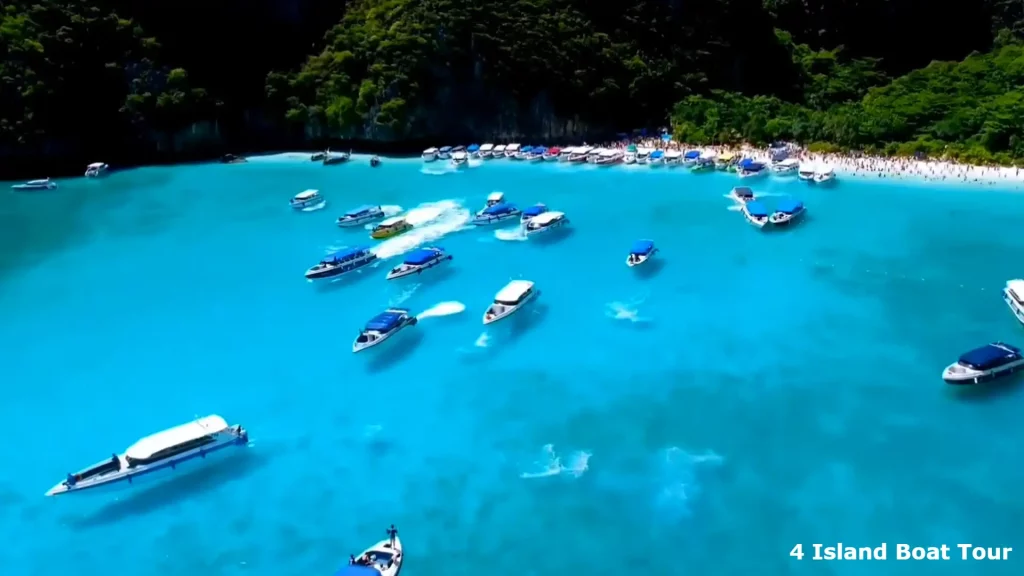 Trang Islands is a special place for Koh Lanta travelers. There is snorkeling, kayaking, limestone islands, and emerald caves which together are called four islands. The most fascinating and frightening of these islands was Emerald Cave Island. Today its water is black, but earlier, there was glowing green water here. The limestone island has white sandy beaches. You should keep in mind that this ride is closed from June to September.
Traditional Thai Massage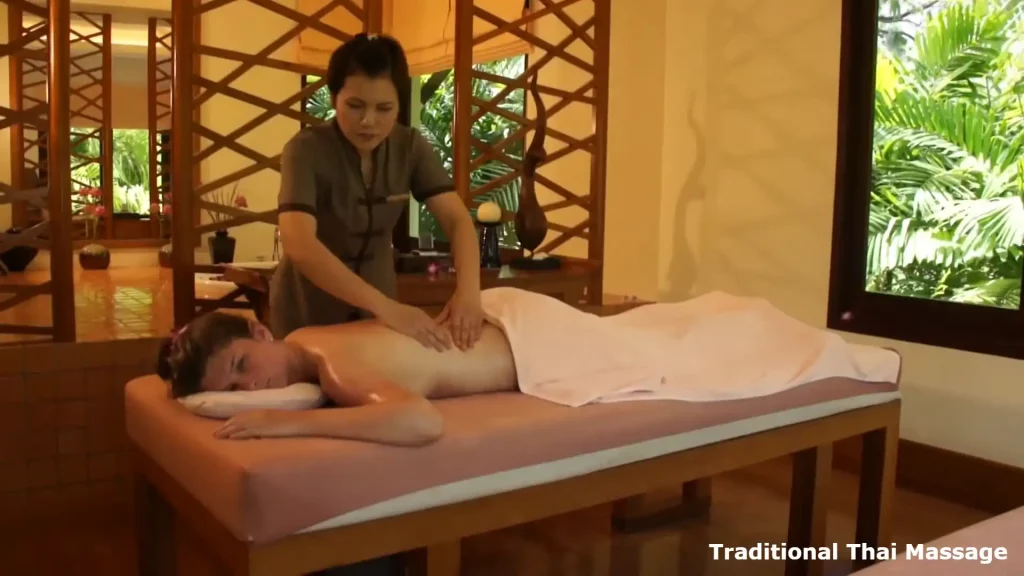 Thai massage and spas are famous worldwide. You can get various types of massages at Koh Lanta at a low price. Nightlife Koh Lanta has a variety of massage centers. Multiple hotels in Koh Lanta have massage centers; apart from this, there are massage and spa centers outside the hotel. Massage is basically like yoga. It will make your body fully energized and relaxed.
Watch a Mesmerising Sunset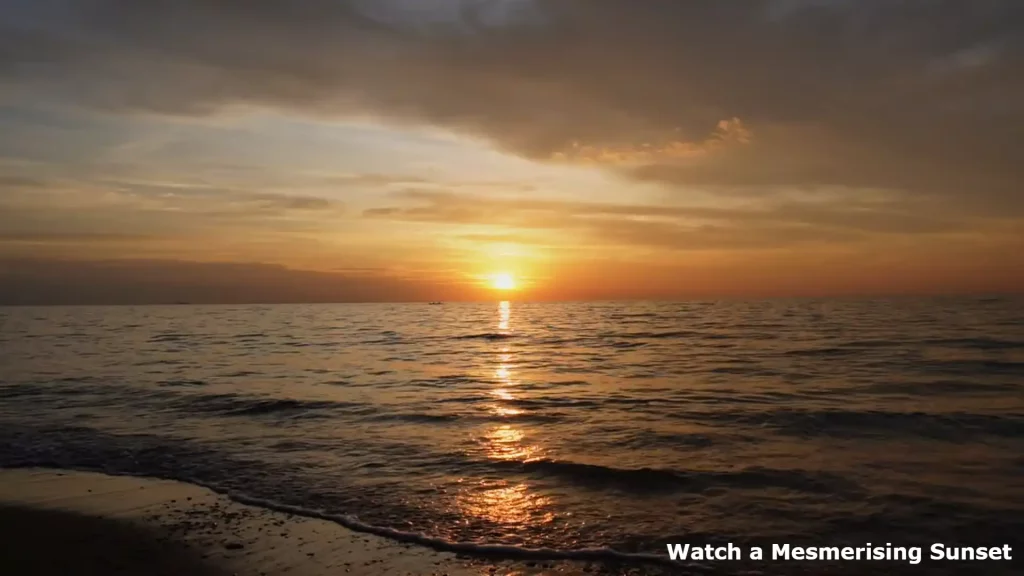 The most talked about, and beautiful thing about Koh Lanta is enjoying the sunset from this island. Any traveler can witness a truly spectacular sunset from here. And making a routine of this sunset walk is a must. Khlong Dao, Long Beach, and Khlong Nin are perfect places to watch the sunset.
5 Best Resorts To Stay At Koh Lanta
Koh Lanta is a famous and popular tourist spot in Thailand. Let's discuss the top 5 resorts in Koh Lanta that are comfortable for travelers.
Pimalai Resort and Spa
Address: 99 Moo 5 Ba Kan Tiang Beach, Ko Lanta District, Krabi 81150, Thailand.
Pimalai is a beautiful and comfortable hotel. It is not far from the noise; you can see no words here other than the natural beauty and sea waves. This is a five-star hotel. Free WiFi, car parking system, gym, private pool, restaurant, bar, and many more arrangements exist.
Also, in the room service here, you will find Blackout curtains, bathrobes, air conditioning, an additional bathroom, housekeeping, a flatscreen tv, a private balcony, room service, VIP room service, VIP facilities, bottled water, refrigerator. So, this is an ideal hotel for your Koh Lanta trip.
Lanta Sand Resort
Address: 279 หมู่ 3 Sala Dan, Ko Lanta District, Krabi 81150, Thailand.
Lanta Sand Resort is an attractive and fascinating resort. It is made in combination with a lot of natural beauty. There are coconut trees, padding lagoons, transparent water, and white sand beaches.
The maximum facilities exist here, such as Free Car Parking, Free WiFi, Pool, Spa, Coup Massage, Foot Massage, Head Massage, Taxi Service, Bar, Sun Loungers, and Facial Treatments.
Room service includes air conditioning, a private balcony, room service, a safe, minibar, a refrigerator, flatscreen TV, etc. Four types of rooms are available at this resort:
Ocean View
Non-Smoking Rooms
Suites
Family rooms
Rawi Warin Resort & Spa
Address: Ko Lanta Yai, Ko Lanta District, Krabi, Thailand.
Rawi Warin Resort is known as a luxurious hotel. The elegant modern hotel is located on 34 Rai land at the foot of Koh Lanta Yai in Thailand. Also notable all the benefits for a tourist in this hotel are Free Parking, Free High-Speed Internet, Pool, Bar, Gym, babysitting, Hot Tub, Infinity Pool.
Outdoor pool, coffee shop, restaurant, indoor play area for children, taxi service, body wrap, facial treatments, 24-hour check-in, salon, spa, kids pool, and many more.
Also, room facilities include air conditioning, housekeeping, a seating area, private bathrooms, a refrigerator, a private balcony, a minibar, bottled water, a telephone, electric kettle. You can get 5 types of rooms available here.
Mountain View
Ocean view
Non-Smoking Rooms
Suites
Family rooms
Long Beach Chalet
Address: 472, Sala Dan, Ko Lanta District, Krabi 81150, Thailand.

Long Beach Salat is a boutique resort. This resort is located in the natural beauty area of the crooked green garden in Koh Lanta, Thailand. This is a vast hotel. There are five different room types in 5 units, which are huge.
Each unit is equipped with luxury designs. There are various types of massage and spas, BBQ facilities, Mosquito nets, snorkeling, airport transportation, restaurant, free parking, free WiFi, and other benefits.
Also, the room's facilities include blackout curtains, air conditioning, a private balcony, a minibar, a whirlpool bathtub, a telephone, bottled water, private bathrooms, a bath/shower, a hair dryer, etc. You can get Ocean View, Non-Smoking Rooms, and Suites here.
Twin Lotus Resort
Address: 99, 399 Moo 1 199 Moo 1 Klong Dao Beach, Ko Lanta 81150.
Twin Lotus Resort was built in 2012. It is located on a 12 km white sand beach. It is a beautiful and comfortable hotel for travelers to Koh Lanta, and this resort offers various facilities to travelers.
Notable among them are: Free breakfast, Free parking, Free WiFi, a Gym, an Adult pool, a Yoga room, a Bar, Special diet menus, Bicycle tours, Table tennis, a Spa, All types of massage, BBQ facilities, Sun deck, Wine/champagne, There are many other facilities including restaurants.
Also, room facilities include an Allergy-free room, Air conditioning desk, Soundproof rooms, Housekeeping, Private balcony, Telephone, Bottled water, alarm clock, Flatscreen TV, shower, and Complimentary toiletries. With etc. Here also there are 5 types of rooms.
Ocean view
Landmark view
Pool view
Non-smoking rooms
Suites
Like More: Guest Friendly Hotels Bangkok | Guest Friendly Hotels Pattaya | Guest Friendly Hotels Phuket
6 Best Bars in Koh Lanta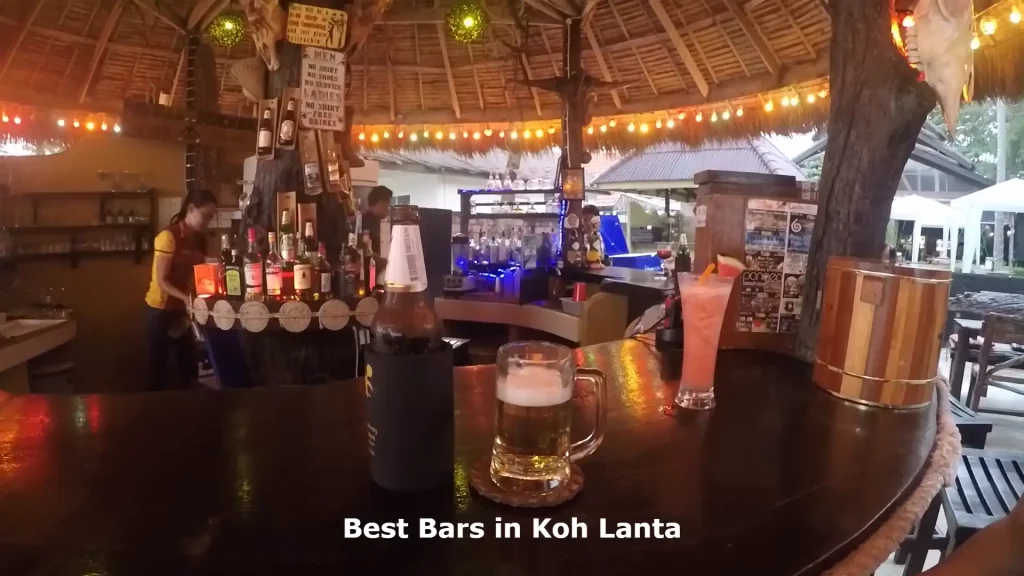 Koh Lanta Island has many bars, party centers, and resorts. Below is an article about the six best bars in Koh Lanta. We hope these bars are helpful for Koh Lanta travelers.
Cheeky Monkey Bar
Location: 554, Pra Ae(Long Beach, Sala Dan, Ko Lanta District, Krabi 81150
Beaches: Vlakbij Klong Dao Beach
Facebook: Cheeky Monkey Bar
Opening: Daily from 17:00 – 02:00
Phone: +66862757578
Cheeky monkey bar is a famous and cozy bar in Koh Lanta. This bar is located near Vlakbij Klong Dao Beach, next to the main road of Koh Lanta. Here you can watch all kinds of sports on the big screen. It is also called a sports bar, as marks are shown on a big screen. From the owner to the staff, everyone is amiable. If you are sick, the staff here provide you with home-like care.
This bar is open throughout the year. Various parties are held here, which you can call a party Koh Lanta. There is a big gambling event here every Friday, and if you are lucky, you can win many prizes.
Pangea Beach Bar
Location: Sala Dan, Ko Lanta District, Krabi 81150, Thailand
Beaches: Long Beach (Fra A Beach)
Facebook: Pangea Beach Bar
Open: Monday and Thursday to Saturday 11:00 – 00:00 | Tuesday 11:00 – 04:00 | Wednesday 16:00 – 00:00 | Sunday 11:00 – 01:00
Pangea Beach Bar is a bar that keeps going even when all the bars are closed. This bar is more popular because you can see the sunset and sunrise here. This bar is open all year round if the weather is good. This bar has a DJ party every Tuesday till 4:00 pm. Various types of nightlife parties are held in this bar. It is located along Long Beach.
Funky Monkey Bar
Location: 641 Phra Ae, Saladan Ko Lanta District, 81150
Beach: Vlakbij Long Beach (Fra A Beach)
Facebook: Scary Monkey
Opening: Daily 17:00-02:00
Phone: +66945892797
Funky Monkey is a unique bar that looks like a cave. This bar is located along the long beach promenade of Koh Lanta. This bar is more popular because of its great cover songs. In this bar, a traveler can sing or play music if he wishes. Funky monkey Koh Lanta bar is also called a karaoke bar.
The unique attraction here is that children can sing here before evening. And the best singer is also awarded. You can get this bar open 7 days a week and 365 days a year.
Big Bang Bar
Location: 137 Klong Nin Beach Ko Lanta Yai, Ko Lanta District, Krabi 81150
Beach: Klong Nin Beach
Facebook: Big Bang Bar
Opening: Daily 13:00-02:00
Phone: +66935955075
Big Bang Bar is a famous bar in Nightlife Koh Lanta. It is notable that local craft beer is available in this bar. This bar also sells many other types of local beer such as Butterfly Pea Wheat, Coconut Cream Ale, and Tuk Tuk Cream Ale. Also available are cocktails with Thai beer Chang and Leo.
Big Bang Bar tables are placed in the water of the beach. Once you visit this bar, you won't want to come back. The bar is open daily from 13:00 – 02:00. However, it is closed for seven months, from May to November.
Why Not Bar
Location: 9 M.5 T, Ko Lanta District, Krabi 81150, Thailand
Beach: Kantiang Bay
Facebook: Why not bars
Opening: Daily 11:00-02:00
Phone: +66836441333
Nightlife One of the famous and popular bars in Koh Lanta is Why Not Bar. It is located on the beach of Kantiang Bay in Koh Lanta. This bar does not have any particular kind of party. As well as, it can also be called the fusion bar Koh Lanta bar. So all sorts of people visit this bar. There is regular live music; if you want, you can sing along to the cushions at night with the mic in hand. Her guitar is used along with various musical instruments.
Moreover, fire shows are organized at Why Not Bar. You can also visit This bar during the day. Moreover, different types of beer are available here.
Majestic Bar Koh Lanta
Location: 20 Between Easy Bar & Smile Beach at Klong Dao Sala Dan, Ko Lanta 81150
Beach: Klong Nin Beach
Facebook: Majestic Bar Koh Lanta
Opening: Daily from 12:00 – 02:00
Phone: +66848468688
Majestic Bar Nightlife Koh Lanta is mainly famous for its delicious cocktails. It is located at Klong Nin Beach in Koh Lanta; sunset and sunrise can be easily seen here. It is renowned for delicious cocktails and beer. People of all ages can visit Majestic Bar. Half moon party Koh Lanta is organized here at night.
Moreover, all the staff of this bar is amiable. This bar is open all year long, weather permitting. It is open daily from 12:00 – 02:00.
Read More: Koh Chang Nightlife | Koh Phangan Nightlife | Koh Samui Nightlife | Pattaya Nightlife
What's the nightlife like in Koh Lanta?
The nightlife in Koh Lanta could be better for a vacation. Because Koh Lanta is calm and quiet. Being predominantly Muslim, there are few nightlife parties and few bars.
Is Koh Lanta Costly?
No, Koh Lanta travel is not more costly. So you can travel very easily here. Kilo fare per person: 25-40 baht. Clothes cleaning and laundry: 40 baht. Food: 200-250 baht. Roadside: 100-150 baht. Room rent: Minimum 20$ to maximum 200$.
Where can I stay in Koh Lanta?
You can stay in the average cabin if you want. If you can afford it, you can stay in an air-conditioned room. Here an average room is 20-80$, and a VIP room is 80-200$.
Where is Koh Lanta?
Koh Lanta is situated on the Andaman coast, the western part of Thailand. It is a famous island in Thailand with more than 50 small islands.
In which month should I visit Koh Lanta?
Koh Lanta's tourist season starts in November and ends in April/May. Travel is prohibited from June to September due to the rainy season.
Last Words
Reading the above-discussed article will make your Koh Lanta nightlife trip easy and unforgettable. We have tried highlighting all the things about Koh Lanta, including resorts, bars, and places to visit, which will significantly enrich your Koh Lanta trip and add courage to your mind. Thailand is a vast place and it would help if you did not go to an island like Koh Lanta without knowing it. We hope this will make your Nightlife Koh Lanta trip more interesting and exciting.