Koh Samui is one of the most well-known islands in Thailand and the third largest in the country after Phuket and Koh Chang. As a popular vacation spot, this island is about 233 sq. km in size. It is situated in the Gulf of Thailand and is a component of the Samui archipelago, comprising sixty islands. Those north of Koh Samui includes the well-known islands of Koh Phangan and Koh Tao. Popular day trips include visits to the adjacent Ang Thong National Park.
Koh Samui is a must-see destination because of the incredible variety of things to do and see on the island. There are beautiful sandy beaches with luxurious hotels, lush woods with cascading waterfalls, and even imposing temples housing enormous Buddha statues. To get around Koh Samui on your own, you can use the island's 51-kilometer ring road that loops once around the entire island.
January, February, and March provide ideal temperatures and conditions. We expect fewer showers during this peak travel time. April, May, June, July, and August are remarkable periods to visit Koh Samui.
10 Things to Do at Koh Samui Nightlife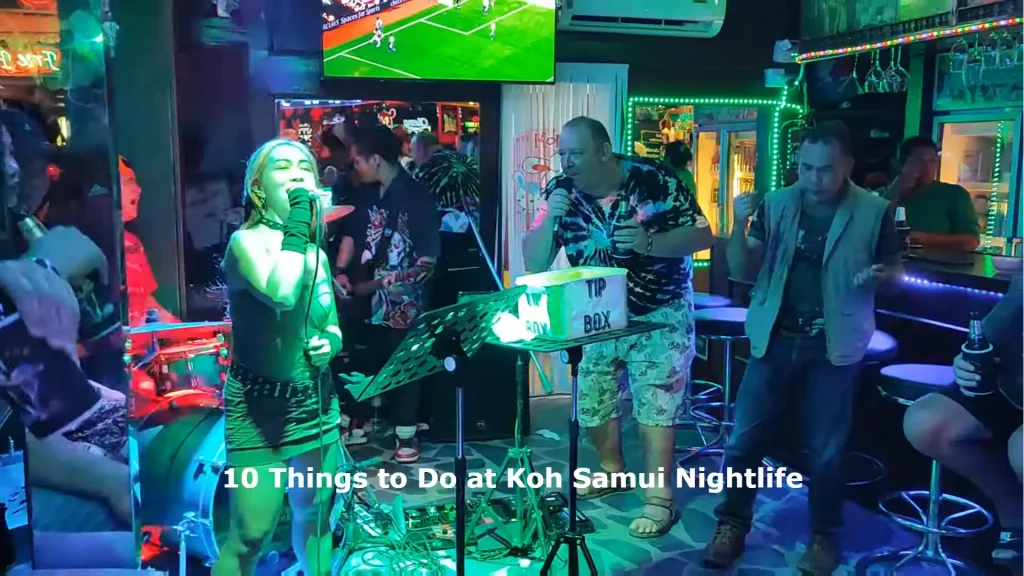 Koh Samui is widely considered to be Thailand's most stunning island. To be sure, there's a lot to see and do in Koh Samui, so it's no wonder it's so popular.
This travel guide will cover all you need to know to experience nightlife in Koh Samui. We take you to the island's most stunning beaches and opulent resorts so you can experience the island's famed nightlife in Koh Samui.
Not only that, but we also provide 10 things to do at Koh Samui nightlife that will make your vacation planning a breeze.
Chill Out at Coco Tams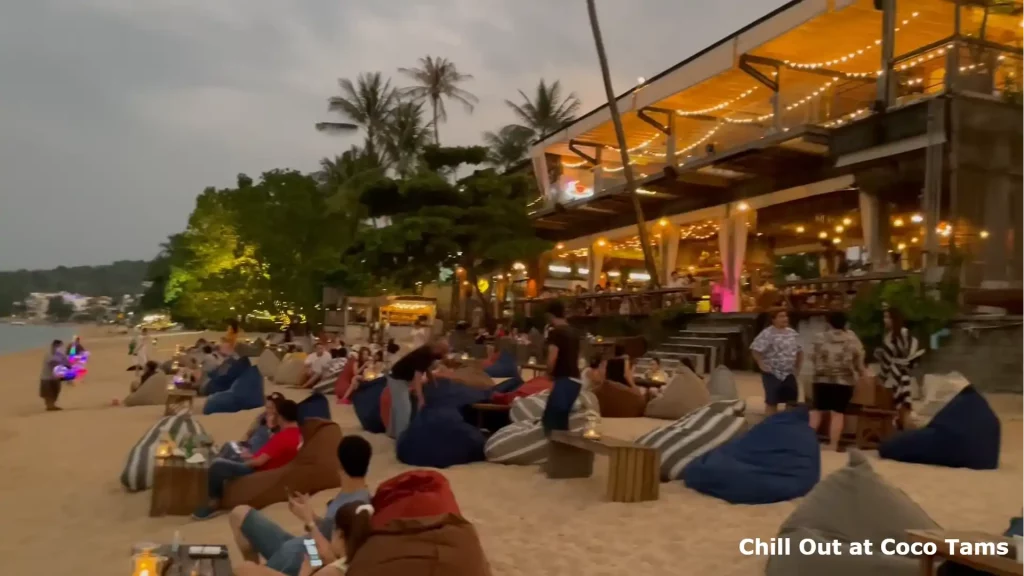 Coco Tam's beach bar on Koh Samui has gained international renown. It has a massive projector screen, bean bag chairs, swing seats, cabanas, shisha, and more to ensure everyone has a good time. Many visitors seek out these beachfront settings to unwind in the ocean's fresh air and soothing sounds.
In this shabby beach bar, you can enjoy some excellent relaxing music. The cocktail menu is centered on a tropical utopia and features 28 different beverages.
Place: Fisherman's Village, Bophut Beach in Bophut.
Times: 4 pm till 1 am.
Experience Ladyboy Cabaret Dances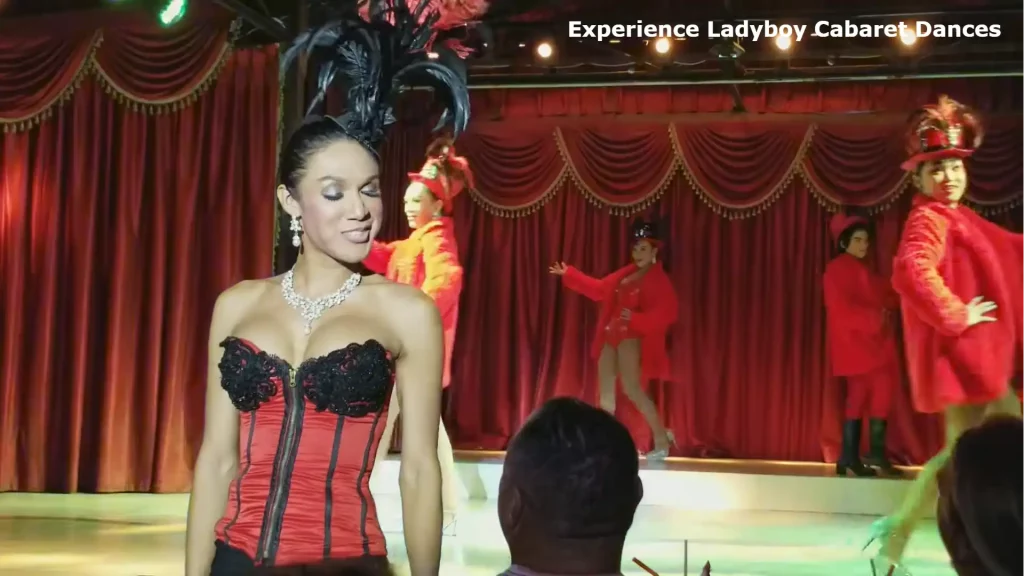 The nightlife in Koh Samui isn't complete without taking in a cabaret performance. Ladyboys have more acceptance in Thai culture than in other societies. Woman-boys, or ladyboys, play a significant role in the local entertainment industry.
The ladyboys of a cabaret usually dress up in elaborate costumes and put on elaborate make-up to lip-sync to modern hits. These shows feature all the sparkle and glamor that tourists visiting Koh Samui nightlife expect to see and more, thanks to the excellent choreography of its performers. Witnessing a performance by one of these stunning ladyboys is a once-in-a-lifetime opportunity.
Visit Bar Ice Samui to Have a Unique Experience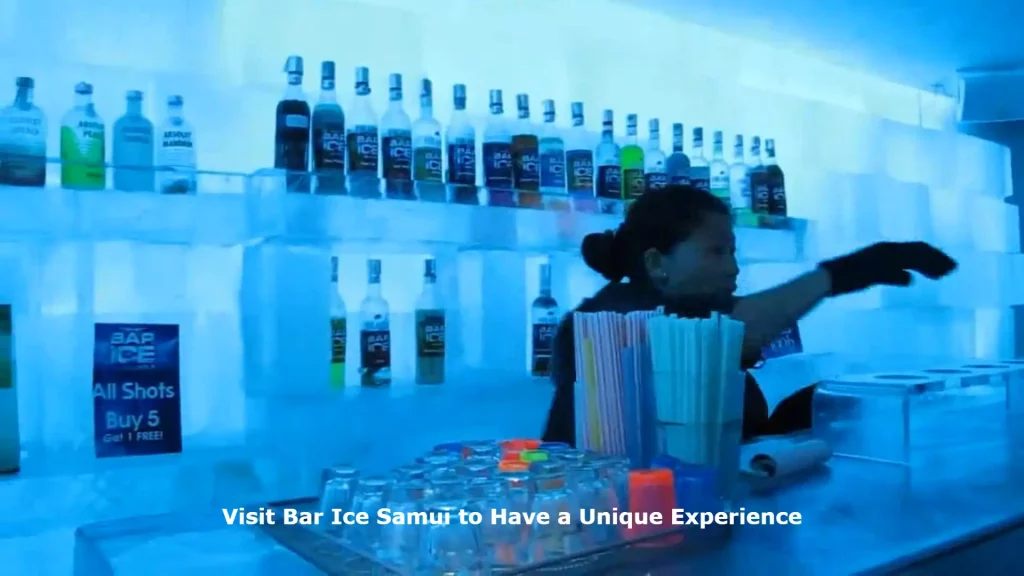 The main bar, surrounded by ice, is kept at a comfortable minus-seven degree. There is an inside bar with climate control, an outdoor beer garden, and an ice bar. You can get warm ponchos if you're worried about the chilly weather.
The list of cocktails on the extensive menu includes a wide variety of drinks with names like Bangkok Blaster and Brain of the Ladyboy. Inside the bar, there is an excellent time to be had, and oddities like an ice throne and an ice tuk-tuk add to the excitement. A trip to Bar Ice Samui is among the best options among the many nighttime activities in Koh Samui nightlife.
Place: 147/6 Moo 2, Chaweng.
Times: 5:30 p.m. to 2:00 am.
Price: Prices range from 500 THB to 1000 THB per head.
Have a Great Day Watching Movies on the Beach!
Koh Samui's bayside location means it boasts some of the world's most beautiful beaches, luring city dwellers in search of urban respite. Tourists might have a more enjoyable time at the beach by watching movies shown there. A giant screen has been placed on the beaches, and cozy seating has been arranged around it.
A concession stand is open during the showing so people can buy snacks and drinks. Travelers will never forget watching a movie beside the stunning ocean. Mae Nam is only one of many resorts that show movies like these. You can check this off your list if you're looking for something interesting to do at Koh Samui after midnight.
Place: W Retreat, Mae Nam.
Times: 7 pm and later.
Price: Absolutely no charge.
A Trip to the Chaweng Night Market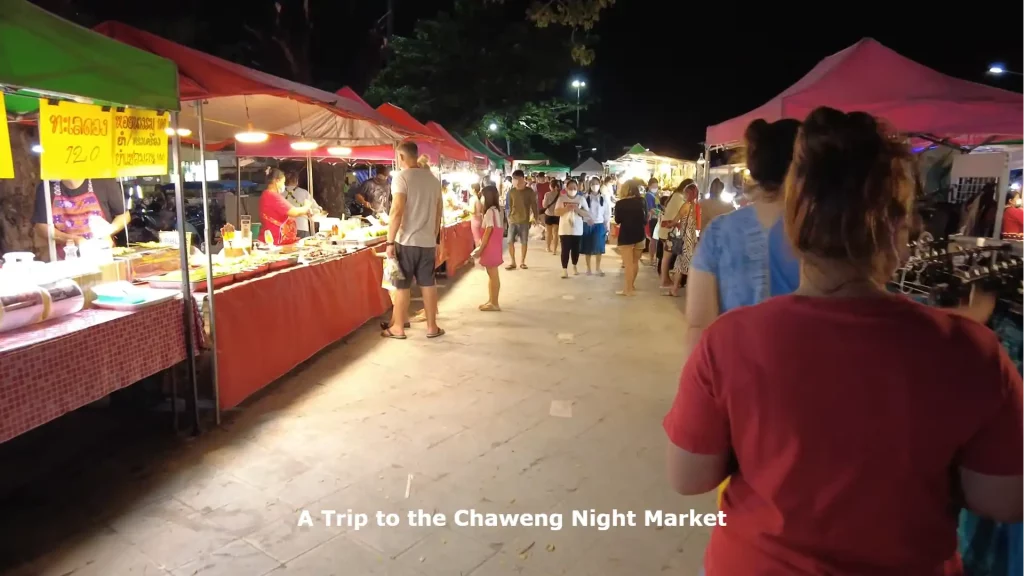 This is a moderately casual marketplace, although a few stores here offer high-quality apparel and trinkets. A wide variety of cuisines, including traditional Thai, European, and more, are available at the market's expansive food court. This marketplace is also home to some excellent drinking establishments.
For example, cocktails may be had for as little as 80 baht, while Thai cuisine can be had for as little as 70 baht, all in the food court. Outside the stores in the food court, chairs and tables have been set up in the open air. Have fun eating your snack out in the fresh air.
Place: It's in the back of Star Gym on Chaweng Beach Road.
Times: 3:00 pm – 11:00 pm.
Price: Depending on your purchasing preferences, the price is between 200 and 500 THB.
Explore Soi Green Mango with No Restraints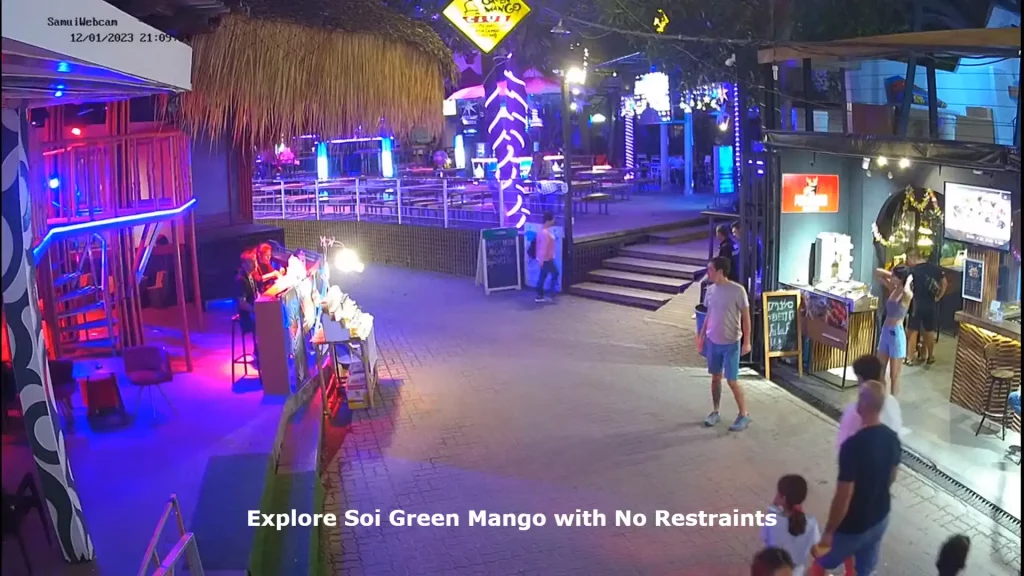 You might think of this area as the beating heart of Koh Samui itself. Many bars and clubs can be found there, providing low prices on alcoholic beverages and booming music. It revolves around the Green Mango Club, the beating heart of Koh Samui. You can find attractive women trying to get you into clubs at other beer bars or go-go joints.
In Soi Green Mango, some of the best spots to experience the local Koh Samui nightlife are the bars and restaurants known as Cubo, Happy Bar, Dream Girls, Galaxy Samui, and others. All these bars and eateries serve delicious drinks and food that are unique to the area.
Place: Chaweng, in the heart of Koh Samui.
Times: Open from 6:00 pm till 2:00 am.
Visit On Street Bar for Some Insanity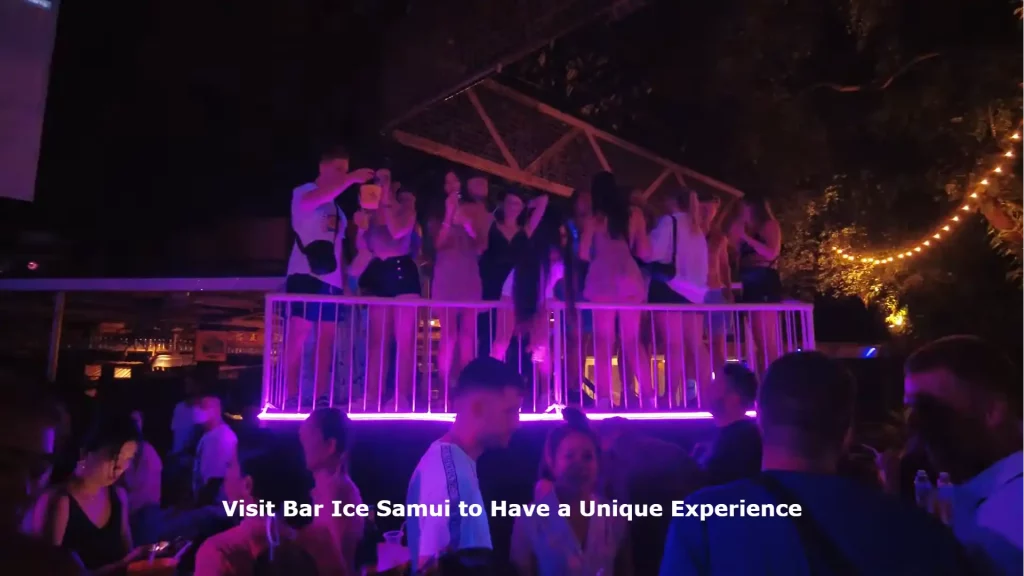 A night out at Street Bar is just what the doctor ordered if you're seeking a respite from the hustle and bustle of city life. The space is stunning, and it features numerous works of art. It's beautiful, and it's created entirely out of recycled materials.
The bartenders have mad skills, the drinks are delicious, and they're cheap. The bar's trademark beverages include cocktail buckets and rainbow shots. This bar features live music every Friday and Saturday night from 10 pm until midnight. It's a fun evening activity you may enjoy when visiting Koh Samui.
Place: It's not far from the main gate of KC Beach Club & Pool Villas.
Times: 9:30 pm 2:00 am.
Price: Prices range from 500 THB to 1000 THB per head.
Try the Cuisine at Dining on the Rocks
There is a restaurant called Dining on the Rocks at the Six Senses Samui Resort. This restaurant has made a name for itself because of its innovative fusion menu. The ingredients used to prepare this restaurant's food are all natural and ethically sourced. Its moniker, "eating on the rocks," refers to the expansive wooden terrace built into the rock formations.
The view from this dining area over the ocean is very breathtaking. The menu is extensive, and some standout items include ceviches made with Hokkaido scallops, prawns, and sea bass, amongst other things. It would be best if you had dinner at "Dining on the Rocks" at night.
Place: Koh Samui's Six Senses Samui Resort
Times: 12:00 p.m. to 11:00 p.m.
Person: Cost ranges from 5,700 to 13,00 Thai Baht (THB) per head, with wine included.
Participate in Friday Night Strolls Along The Fisherman's Village
Every Friday night, the coastal road in Baput is transformed into a bustling market. Lots of stuff may be purchased for meager costs, including t-shirts, jewelry, eyewear, beer koozies, backpacks, keepsakes, watches, designer clothes, and so on.
Besides the usual tourist fare, you can find unique products like handicrafts, spices, herbs, native fabrics, musical equipment, etc. Given this, it's safe to say that this is one of the best places to shop. Tourists can be seen enjoying the street vendors, drink bars, and street entertainers throughout the road's quieter stretches.
Place: Bophut Beach Road, in Bophut
Times: 5:00 pm – 11:00 pm.
Check Out the Cha Cha Moon Beach Club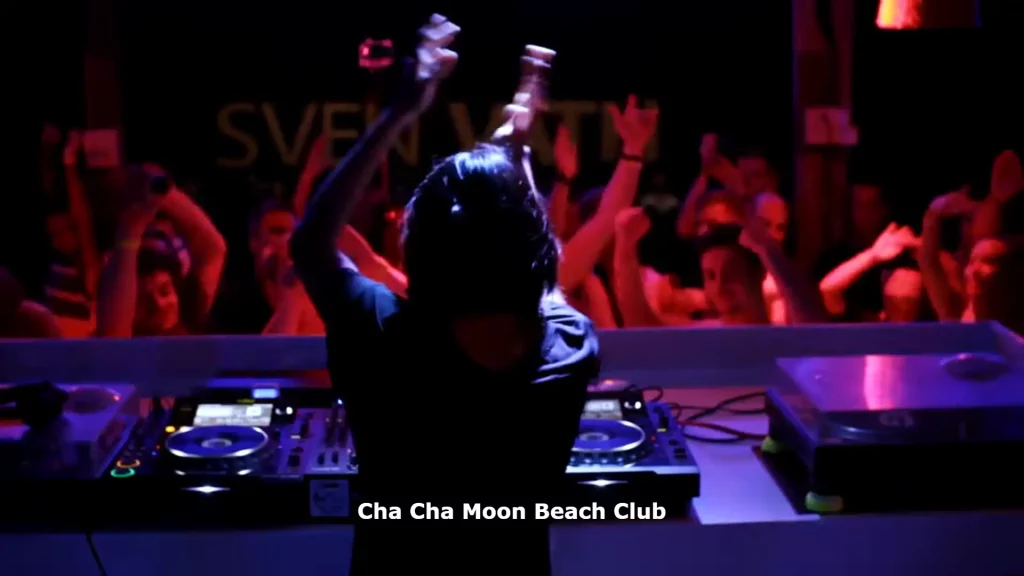 Look no further if you're looking for a famous beach club in Koh Samui. The club's location is ideal because it overlooks the water. Visitors can take advantage of the club's full complement of services, including the sun deck, pool, cabanas, dining options, etc.
Choose between relaxing on the beach or cooling off in the pool. Great music is played by worldwide DJs beginning in the evening and continuing well into the night. Events like these provide attendees with a fun and exciting setting to mingle. If you're on a trip to Koh Samui for pleasure, you can stay at this stunning retreat.
Place: Koh Samui's Beach Road
Times: 8:00 am – 11:00 pm
Price: varies between 1000 and 1500 THB.
Read More: Guest Friendly Hotels Koh Samui | Guest Friendly Hotels Krabi
10 Places to Go in Koh Samui Nightlife
Koh Samui is renowned as one of the most vibrant in Asia and the globe. There is exciting nightlife to be found in every town around the island.
You can see why Koh Samui nightlife is just as famous as the island's daytime attractions by staying for it after a stroll along the island's most incredible beaches.
Koh Samui is the place to go if you want to experience the best nightlife, whether dancing the night away in a club, visiting various bars or simply unwinding under the moon.
Please continue reading to learn about our top 10 places to visit in Koh Samui at night.
The International Muay Thai Stadium in Koh Samui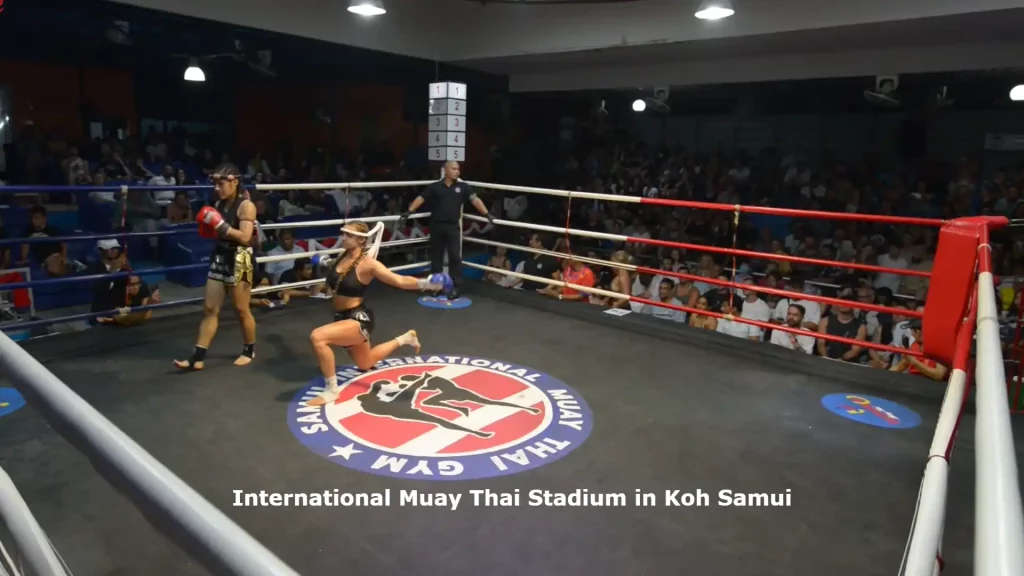 The Muay Thai Samui International Stadium is a much better place to watch fights than a crowded bar. Visit a Thai sporting event and enjoy the country's vibrant culture alongside live music and exciting shows. Muay Thai is a combat sport based on the martial art of the same name that involves striking all parts of the body until one of the competitors is knocked out.
Fans of kung fu will enjoy this show. The tournaments begin at 9 o'clock on Tuesdays, Thursdays, and Sundays and last for three hours.
Woobar on West Koh Samui
Woobar is the signature bar at W Koh Samui, and it offers a breathtaking view of the Koh Samui sunset and an opulent atmosphere.
You may enjoy one of their specialty drinks without risking getting wet by sitting in the infinity pool. The beauty of Maenam, Koh Samui, must be seen to be believed.
In the Viper Room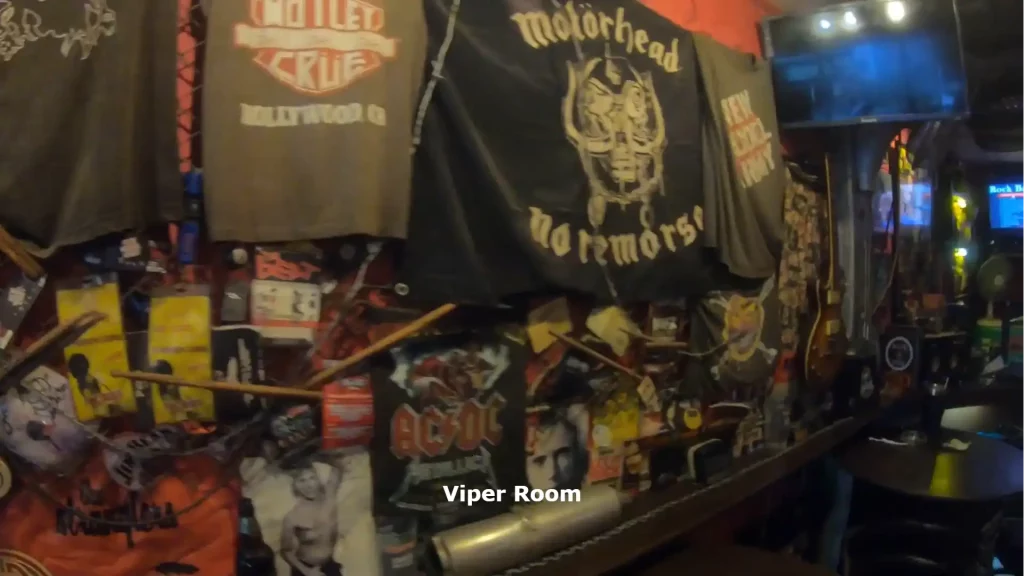 The Viper Room is a unique pub that can be found tucked away in a side street near Lamai Beach. It's an excellent place for rock and metal fans, and the proprietor, Rob, is super friendly. Rock band posters and t-shirts cover every available surface, ceiling included.
Rob will play whatever music you want to hear, regardless of whether you like a rock; plug in your laptop and play whatever you like through the speakers.
It's Time to Join the Jungle Club!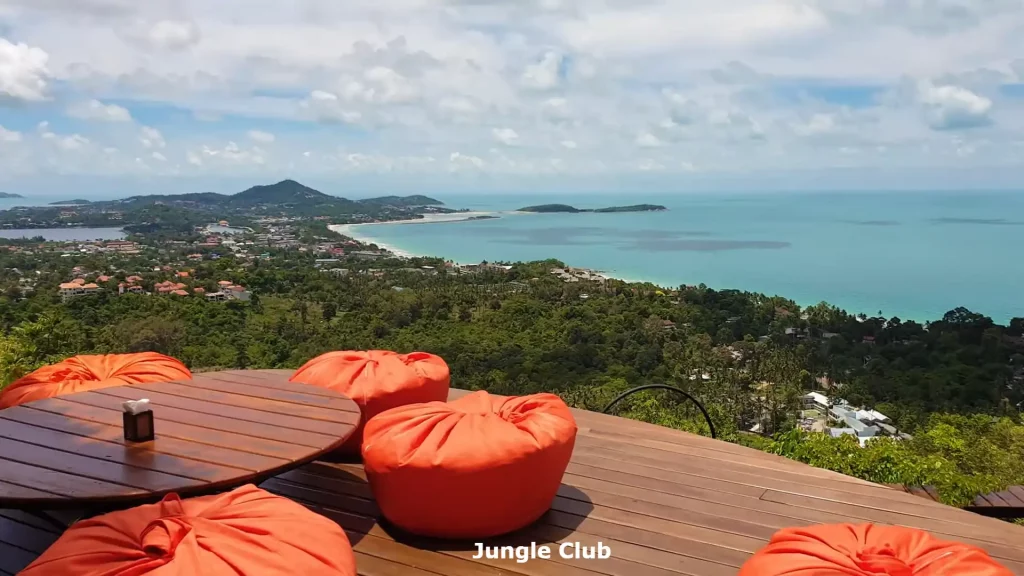 If you're looking for a bar or restaurant on Koh Samui nightlife with breathtaking views of Chaweng Bay, look no further than this one. As its name implies, it is situated in the middle of the jungle (or, more precisely, a coconut plantation). Its expansive rooftop deck is furnished with plush bean bags to take in the breathtaking scenery.
You'll get your pulse beating on the jeep ride up to Jungle Club, but once you get there, you'll be able to relax with expertly mixed cocktails and music that's just loud enough to carry a conversation—feeling hungry? Jungle Club's supper menu is a pleasant mix of seafood dishes, curries, and tapas, so plan to stay.
ARK Bar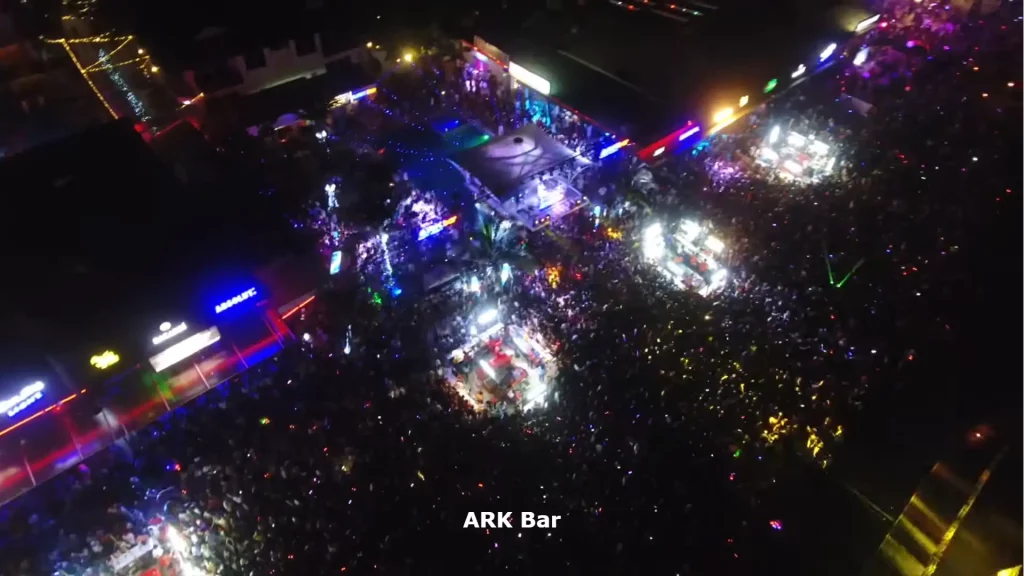 Koh Samui nightlife is complete, including ARK. The iconic club is conveniently located on Chaweng Beach, and its vast pool parties start early on most days at 2 pm.
Turn on the music while wearing your swimsuit, relax on a beach lounger, and drink deadly cocktails supplied in bucket-sized cups as you sing along to tracks performed by well-known DJs worldwide. The partying at ARK typically lasts until two in the morning, when the people flow out onto the sand and dance barefoot in front of hundreds of fairy lights.
Beer Bar Central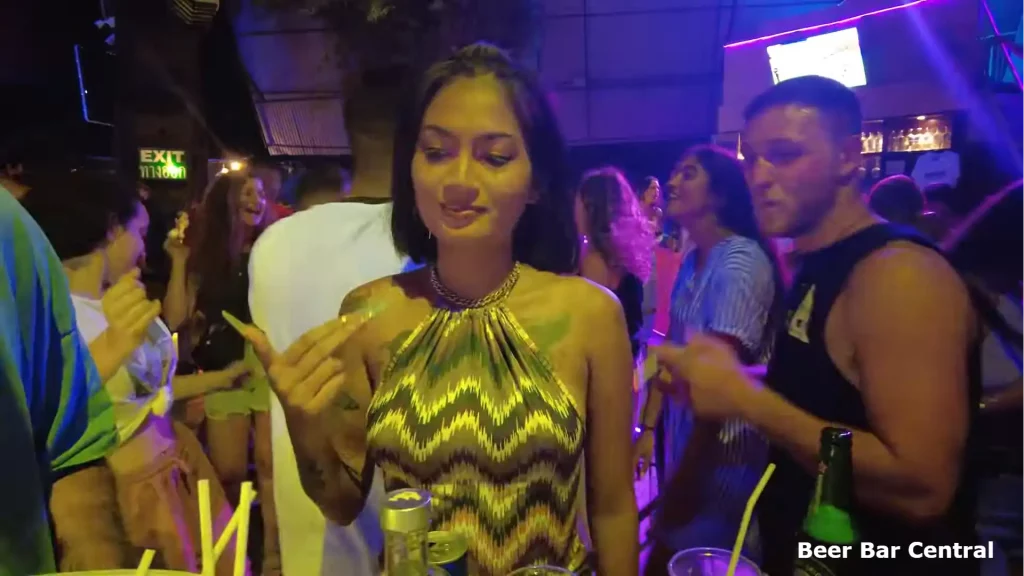 Beer Bar Central is home to the city's highest concentration of establishments devoted to alcoholic beverages and Koh Samui nightlife entertainment. Just a few hundred meters from the more well-known Lamai Central Plaza, this area is home to hundreds of bars spread out over two streets.
Compared to other Lamai women, the ladies at Beer Bar Central are noticeably more excellent and eager to persuade you to stay at their bar and make a purchase. It's important to note that the women in the complex are not all women, especially on the dirt road segment that attracts the most tourists from Thailand.
The Bondi Aussie Bar & Grill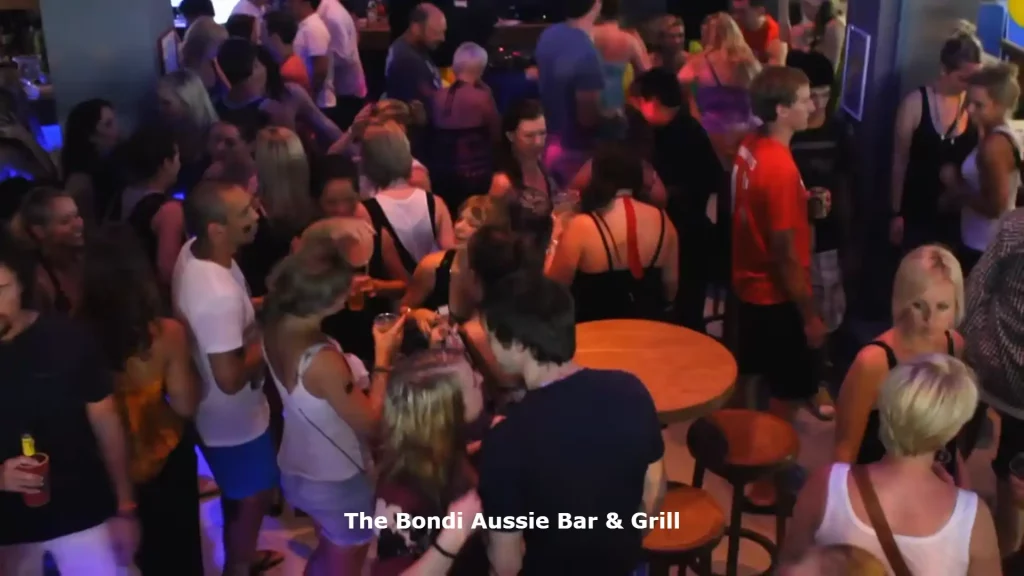 One of Thailand's most well-known restaurant chains is Bondi Aussie Bar & Grill. Bondi is located in the center of all the action in Lamai, diagonally opposite the bustling Lamai Central Plaza and the several beer bars that are located there.
Bondi is a hip and happening watering hole in a long, single-story building decorated in a fusion of Thai and contemporary styles with modern furnishings and lighting. Here, patrons can watch live games on their flat-screen Television, including the Premier League, and listen to lively live music every Friday from 10:00 pm until late.
Chez Francois
This charming French restaurant sits at the gateway to Bophut Fisherman's Town and exudes all the charm of a traditional Thai village. The restaurant's small size makes for a more intimate and relaxing eating experience. The owner and head chef, Francois Porte, is displayed in the restaurant he named after himself.
The restaurant's French gourmet cuisine has won acclaim for its exquisite flavor combinations and various dishes. Each dish at Chez Francois is perfectly portioned, and the ingredients are carefully balanced to create one delicious and filling meal.
An Evening at the I-Talay Beach Bar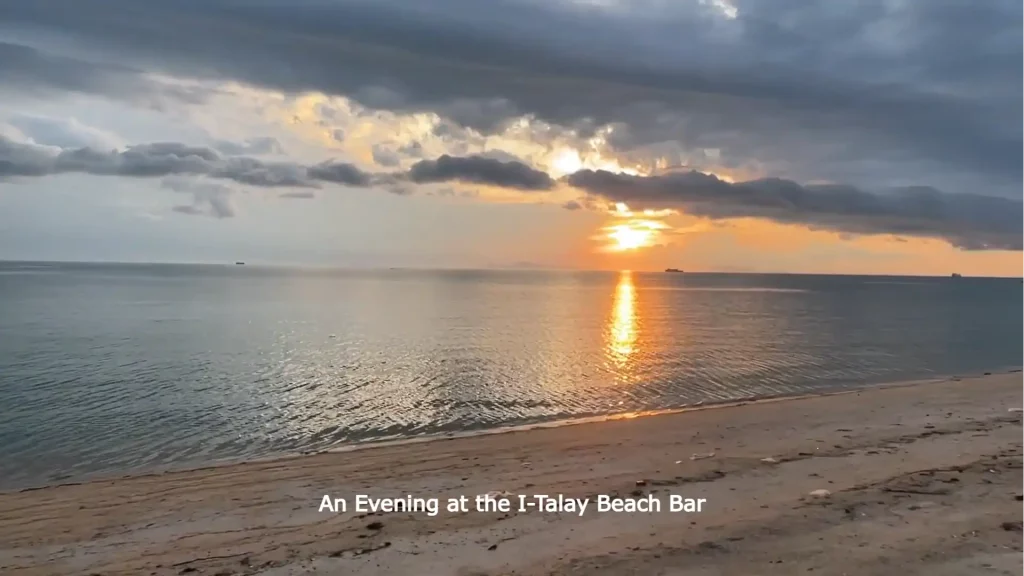 The fact that it serves more than just beer doesn't hurt its popularity among weary travelers looking for an inexpensive place to unwind after a day of exploring beaches and temples.
You'll find it on Koh Samui's southernmost Taling Ngam beach, away from the hustle and bustle of Chaweng Bay, and ideal for a quieter night out. Lounging on repurposed beach furniture while chugging a cold local brew sounds like a dream. Those who prefer cocktails to beer can get them at steep discounts during happy hour (4:30–6:30 pm) at I-Talay.
Place of Legends Bar
If you're searching for a fun place to hang out in Koh Samui nightlife, go no further than Legends Bar. Different styles of music from the last half-century are represented here, ensuring that listeners of all musical preferences will find something to their liking. Since they have a permanent happy hour, the venue is incredibly affordable, making it a popular hangout for those in the bustling Chaweng neighborhood.
That means, compared to other establishments on this stretch of Koh Samui nightlife, you can enjoy a wide selection of beers at reasonable prices. When you order a beer at Legends Bar, you may also contain a variety of bar appetizers like chicken wings and handmade chips. Some heartier options include a variety of Thai curries, including red curry with shrimp or green curry with meat.
Related: Krabi Nightlife | Phuket Nightlife | Chiang Mai Nightlife
What's the party scene like in Koh?
Koh Samui is the island where the rich and famous come to celebrate. After the sun goes down, there is a wide variety of places to visit, including lounge bars, discos, beach clubs, and beer bars.
How reasonable is Koh Samui as a vacation spot?
Many of Koh Samui's beaches, including Hat Na Tian, Hat Taling Ngam, Hat Chaweng, and Hat Lamai, are picture-perfect and creamy white. Koh Samui is the ideal destination for visitors seeking a tropical paradise with miles of sandy beaches, palm trees, and glistening seas.
Is it safe to go out clubbing on Koh Samui?
Koh Samui is a secure base from which to experience the vibrant nightlife of Thailand. Tourists should exercise the same caution everywhere they go, protecting their possessions and avoiding illegal activities like drug dealing.
How long will you be staying in Koh Samui?
Staying in Koh Samui for less than three days is not recommended. At the very least, you can check off all the big tourist spots and must-do events. There is some wiggle room with four days, and more extended stays of five days or more allow for more leisurely schedules or time-intensive pursuits like island hopping.
What are nighttime activities on Koh Samui ideal for a couple?
1. Have a special dinner for two at Coco Tams.
2. Enjoy a beachside film screening.
3. Take a stroll around Walking Street.
4. Enjoy a romantic dinner on the rock at the Six Senses Samui Resort.
Last Words
The purpose of this article was to provide a concise introduction to Koh Samui nightlife and highlight some of its most unique customs, culture, and nightlife. We also checked out some of the best local music venues, bars, restaurants, and clubs to fully experience the area's vibrant nightlife in Koh Samui. Tourists and locals can have a lot of fun at these events.
You can count on your trip to Ka Samui being filled with unforgettable moments thanks to the sum of your previous experiences. You can maximize your enjoyment of your journey by incorporating various activities into a well-rounded itinerary.
Best wishes on your travels!