Chiang Mai Nightlife Guide – Known as the rose of the world, Chiang Mai is the capital of the North Province of Thailand. Chiang Mai nightlife is also the hub of nightlife for the region.
It profoundly connects with pure Thai culture, which is why the city is trendy and famous among tourists worldwide. According to the reports by the Royal Thailand Tourist Authority, Chiang Mai had 14.1 million visitors yearly in 2013.
This city's nightlife gives you the pleasure of being what you want to be. In most of the town, you can see people drinking, dancing, and enjoying their time with smiles. The locals are so welcoming that this place will feel like home.
Check out our 8 best things to do in Chiang Mai Nightlife during your holiday.
8 Best Things to Do at Chiang Mai Nightlife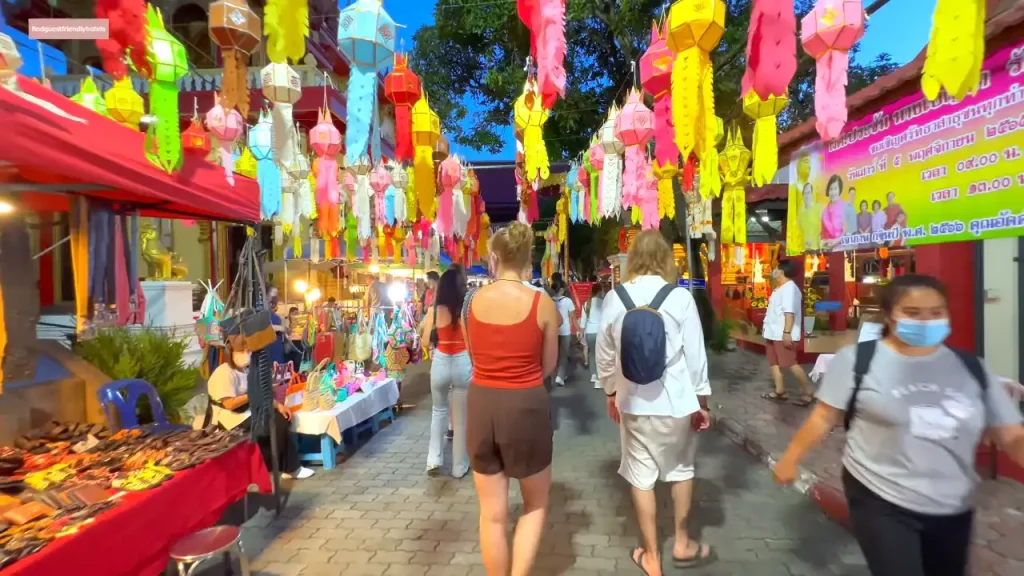 Chiang Mai is one of the best places to enjoy the nightlife. Once you enter, there are many things to do to spend your time with joy.
To ensure your time is well-spent, we are here to help you by giving tips on using your precious time to spend your nightlife in Chiang Mai.
Start with Walking Streets Chiang Mai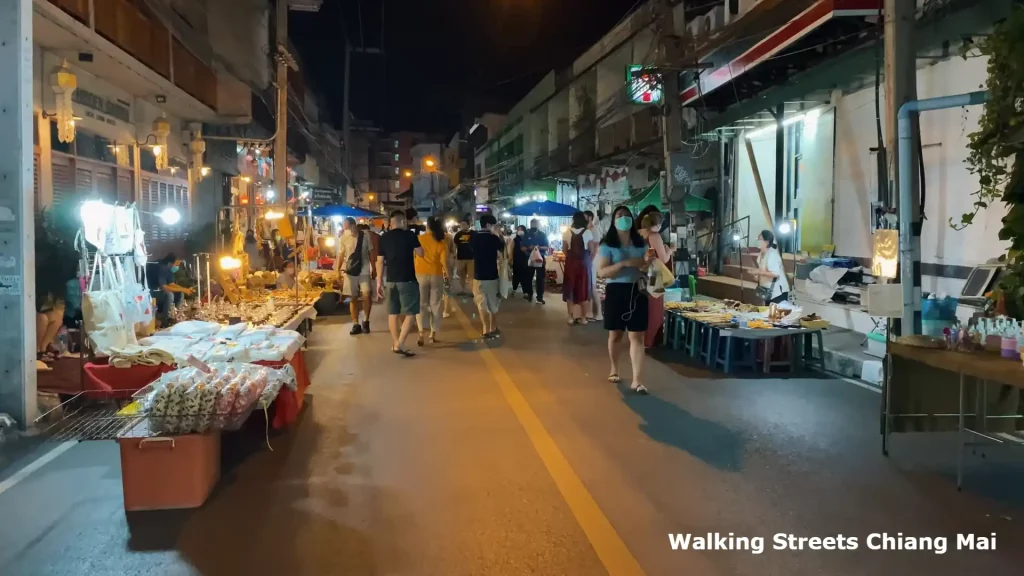 The walking streets are one of those experiences tourists want to have in Chiang Mai. There are some shops on both sides of the road where most local people sell their products at reasonable prices.
So what can we find in Walking Streets? We can get almost everything that we need. Also important to mention this market has many places to eat. And each food shop has its own way of entertaining people, such as live music, games, etc.
Go to the market on Sunday if you enjoy it!
Watch Cabaret Shows in Chiang Mai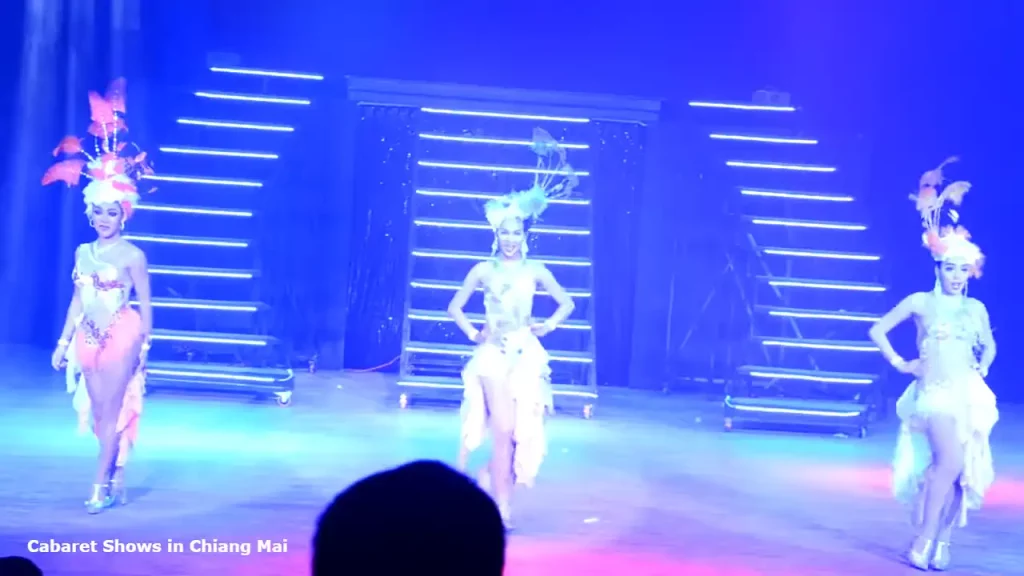 Cabaret shows in Chiang Mai offer picturesque entertainment when the sun goes down in the city. Cabaret shows in Chiang Mai provide scenic enjoyment when the sunset is done entertaining with brilliant performances to enjoy the nightlife of Chiang Mai.
Chiang Mai has its own culture and traditions to attract people worldwide, such as its fair share of stunning cabaret presentations. The city has an excellent locale to spot delightful and gifted artists.
The shows are always funny and enjoyable. The top shows are;
Chiang Mai Cabaret.
Miracle Cabaret Chiang Mai.
Siam Dragon Show.
Shopping at Chiang Mai North Gate Market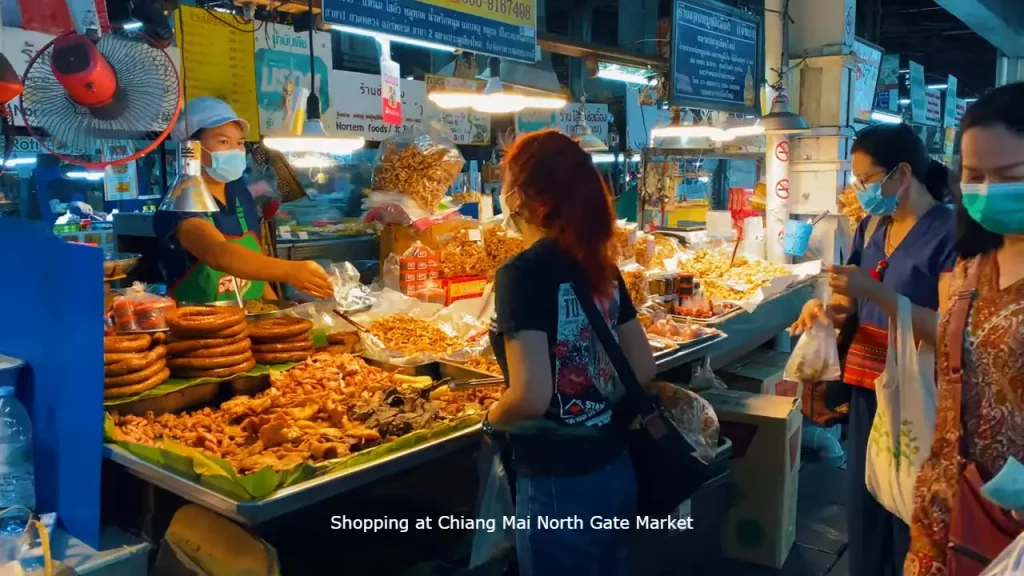 The Chiang Mai North Gate Market is close to the North Gate in Chiang Mai Old City. The Chiang Mai locals address this place as Chang Puak. The site is a fruit and vegetable market during the day, and the area becomes a Fresh Thai Dish selling restaurant at night. You will be shocked to see how they will serve thousands of unique dishes at such a low price. The most inferior plate starts with 10 Baht.
Spend Night At Chiang Mai Rooftop Bars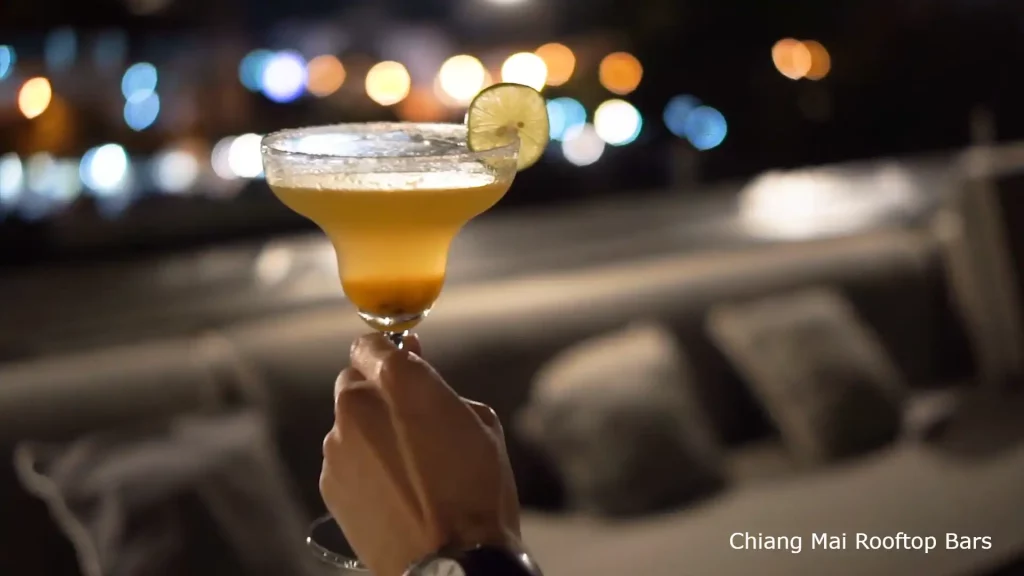 Rooftop bars at Chiang Mai might not provide the most incredible experiences, but they are no less than anyone, even though Doi Suthep Mountain is the most famous viewpoint of the city. When you reach the top of the mountain, you will feel a lovely wind coming from heaven.
It's just breathtaking. If you want to spend your night here, you should visit the roof bars near the mountains. If you are thinking of spending the night here, you must visit the roof bars near the mountains. Undoubtedly it will give you a fantastic time to pay. And you will get the finest experience of Chiang Mai Nightlife.
Visit the CM Entertainment Complex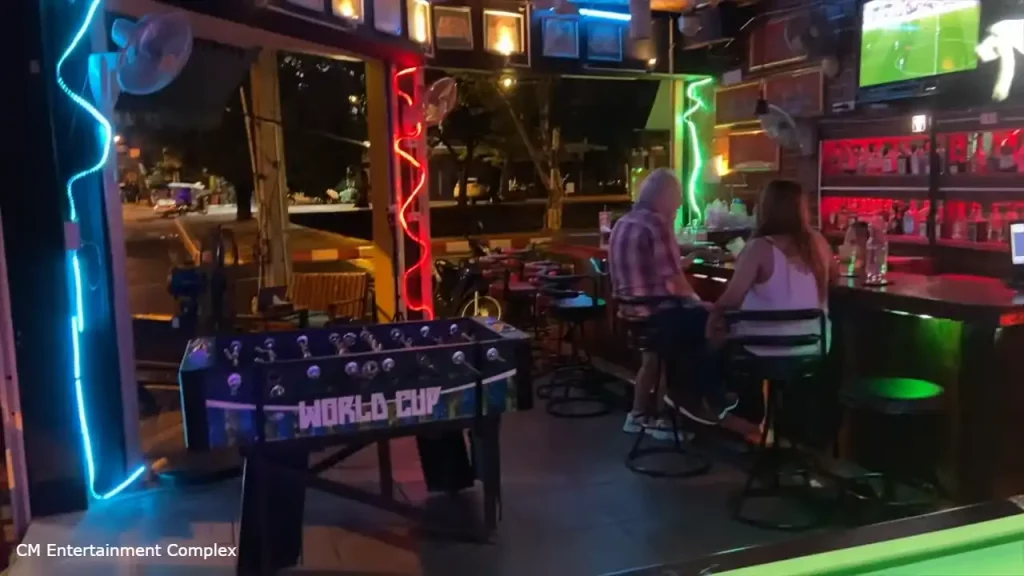 The CM Entertainment Complex is where you can spend time for yourself. There are around 30 raucous bars with boxing and wrestling nights. The cheap menus, loud music, and dazzling lights make the complex the epicenter of nightlife in Chiang Mai.
The beer bar is known especially for live sports screening, dartboards, and pool parties. If you are a sports fan, especially a wrestling fan, our suggestion, you must visit once.
Ploen Ruedee Night Market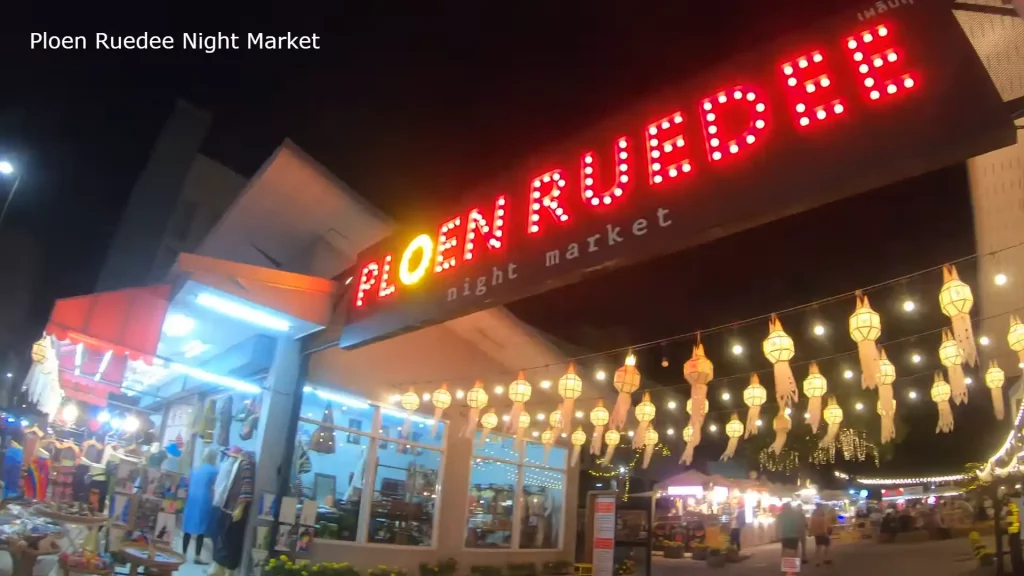 For the foodies, Ploen Ruedee Night Market is the absolute destination. The place is more attractive with dazzling colors and heavy music. The Chiang Mai locals prepare the food, not by the world-class chef, but you will taste authentic traditional Thai food.
You can also experience international cuisine in a Thai way. All the foods are served with a special drink, with great hospitality by loving people. The food is budget-friendly, so it's easy to have.
Art in Paradise
If you are an Art lover visiting Chiang Mai, you must visit Art Paradise for a better experience. They got three-dimensional pictures painted, allowing visitors to interact with the art for memorable images.
The gallery is divided into multiple zones, such as ancient Egypt and a section where old classic works give lovely touches.
Art in Paradise also has arranged food with a small food court on the ground. You could roam around the entire four foundations in an hour, But you can visit for 3 hours for a better experience.
Visit the Vintage Chiang Mai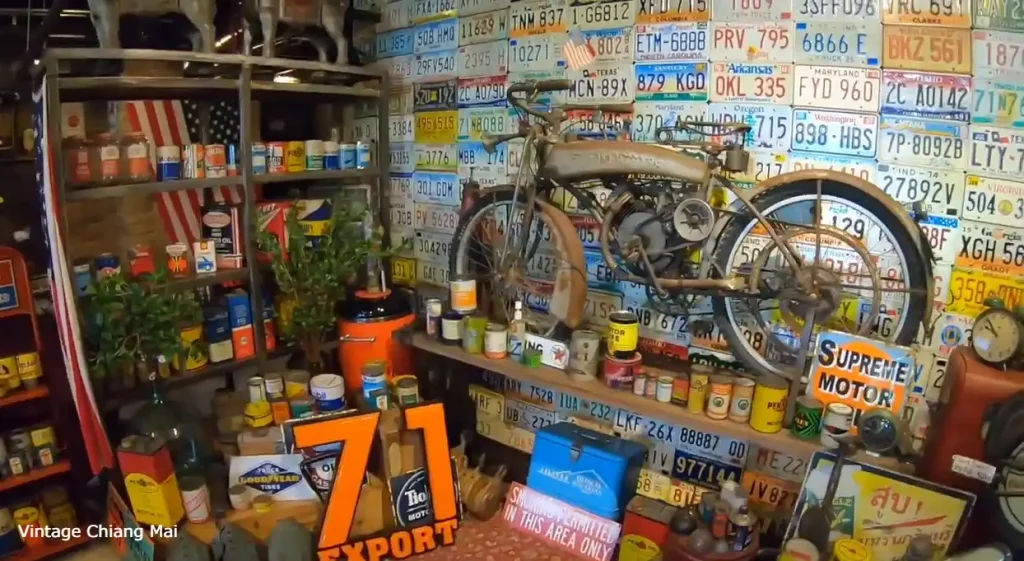 Vintage Ching Mai is a small bar mainly catering to the young audience. Vintage Chiang Mai's decoration is also vintage, with the charm of small bars like Berlin Kreuzberg. Decoration from the past days makes the atmosphere inside calming and mild.
The music is basically Thai pop. But sometimes, various Thai and international songs are performed by local artists. It's one of those places in Chiang Mai where you can drink far away from the city crowds.
Like More: Guest Friendly Hotels Chiang Mai | Guest Friendly Hotels Pattaya
8 Best Places to Go at Chiang Mai Nightlife
There are many places to visit to celebrate Chiang Mai's Nightlife. Let's see the 8 places you can go and enjoy nighttime in Chiang Mai.
The Ping River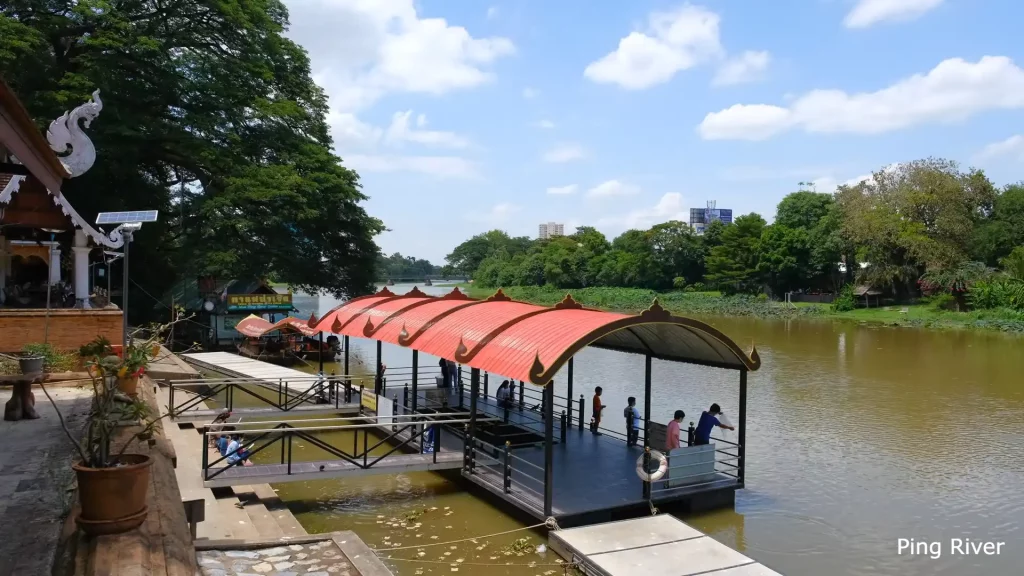 Vintage Chiang Mai is a small bar mainly served to a young local audience. Vintage Chiang Mai's decoration gives a good vibe of the vintage period, with embellishments like Old TV sets and coke bottles from the past days, making the atmosphere restful and chill.
Inside the bar, the music which is played is Thai pop. But without Thai music, they have international music live on stage. You can get real-life experience of a classic pub.
Warm Up Café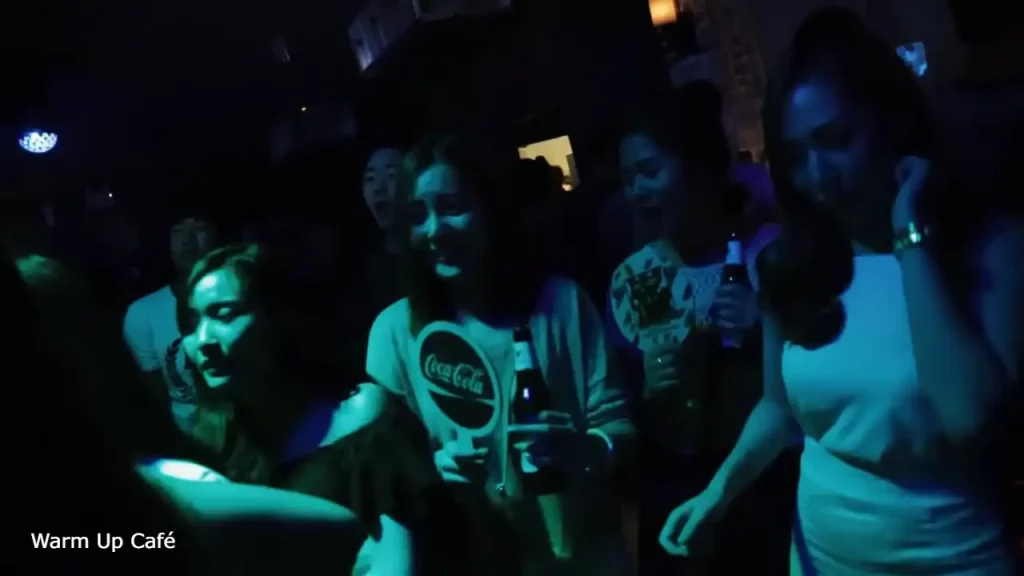 Warm Up Café is a club that needs no introduction to the local Chiang Mai people. This club has gained the name to be one of the finest spots in the city for 15 years.
You can spend nightlife with its electric vibe and rocking ambiance, which is the best example of a traditional and modern-day clubbing style combination.
This club uses modern days electronic music in a traditional Thai way. On the weekends, 10 pm is the best time for the club to drink and dance.
Zoe In Yellow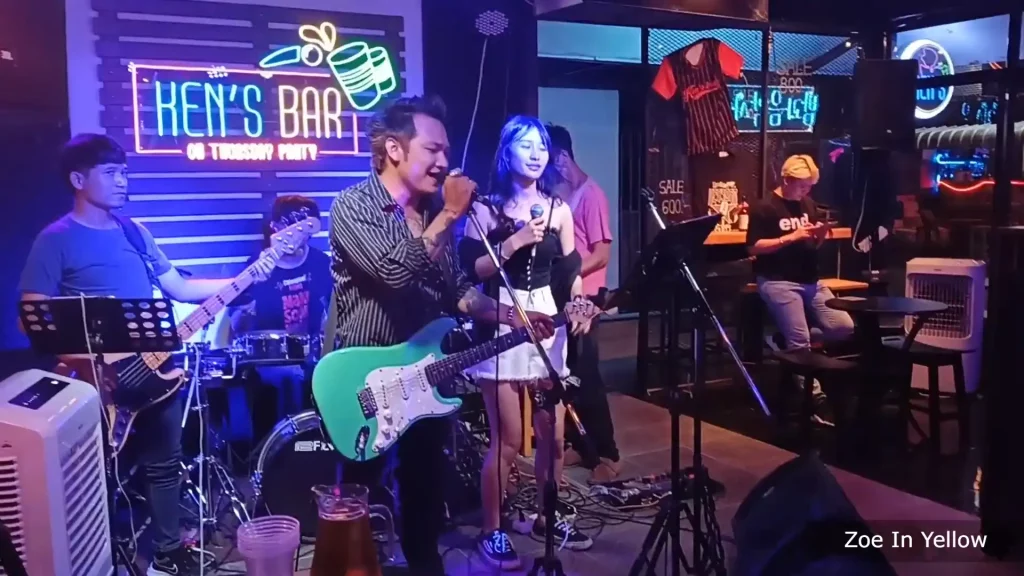 Zoe In Yellow is the most prominent among the many clubs in the Old City since it was famous for being unbelievable. Especially for the youth, this place has everything to stand out. This pub offers you drinks in the range of 60 to 100 Baht.
You can enjoy your drink with electric pop music and dancing. This place never disappoints to make the night joyful. The pub assures you to have a wonderful time entertaining. If you are a party freak, this place gives you a wonderful Chiang Mai Nightlife experience.
Night Bazaar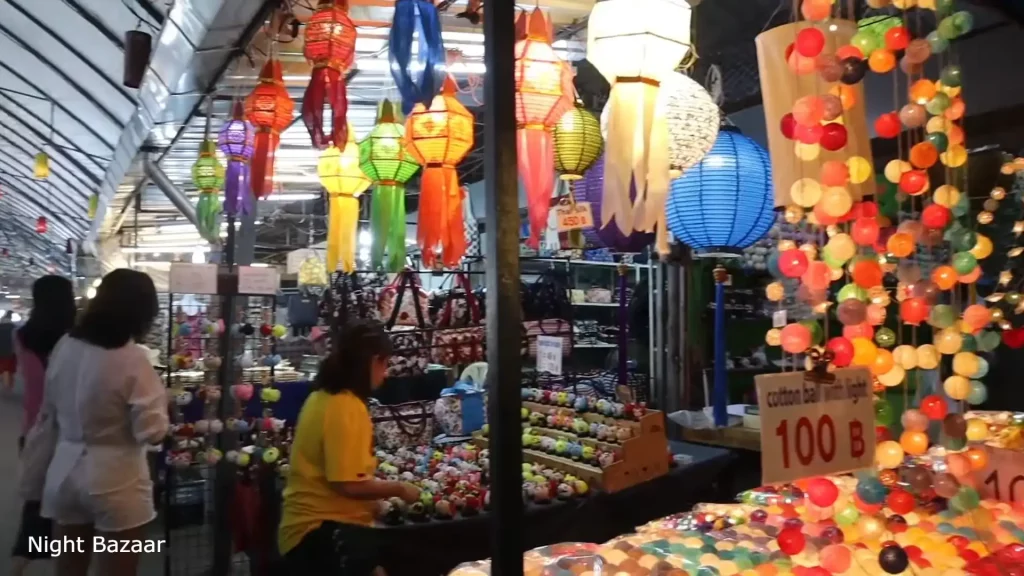 Night Bazaar is the most fabulous night market experience in Chiang Mai. It is the perfect place in Chiang Mai to visit the most prominent shopping region spread over several zones.
Those mini-shops sell most of the things that we need in our everyday life.
Such as clothes, domestic goods, furniture, food, and much more. Everything is available for low prices.
There is a place for food and drink, in case you need it. The sellers have made many arrangements with different events for the visitors, making the night joyful.
Rooftop Bar – (Sana Laana Hotel)
Sana Lanna is a mini-mart hotel and a rooftop bar on the banks of River Ping in Chiang Mai. The hotel location is close to the well-known Doi Suthep temple. The Roof Café is located on the hotel's Roof.
It gives you the experience of exploring breathtaking natural views and feeling the Mountains. The setup of this café is so unique. You can just sit on the couch and relax with the wind. If you are lucky to see the sunset, it will make you remember the day with so much beauty and soft heart-touching music.
Chang Café
The Chang Café is an outdoor bar in the Old City set up along the roadside with decorations of beautiful trees.
It is an excellent spot for a casual night drinking; you can expect to find the local crowd hanging out here. The café serves food and drinks cheaply, starting from 60 Baht.
This café offers a once-in-a-lifetime drink experience like a local, so if you like to experience the real Chiang Mai Nightlife, never miss it.
Ping Riverside Bar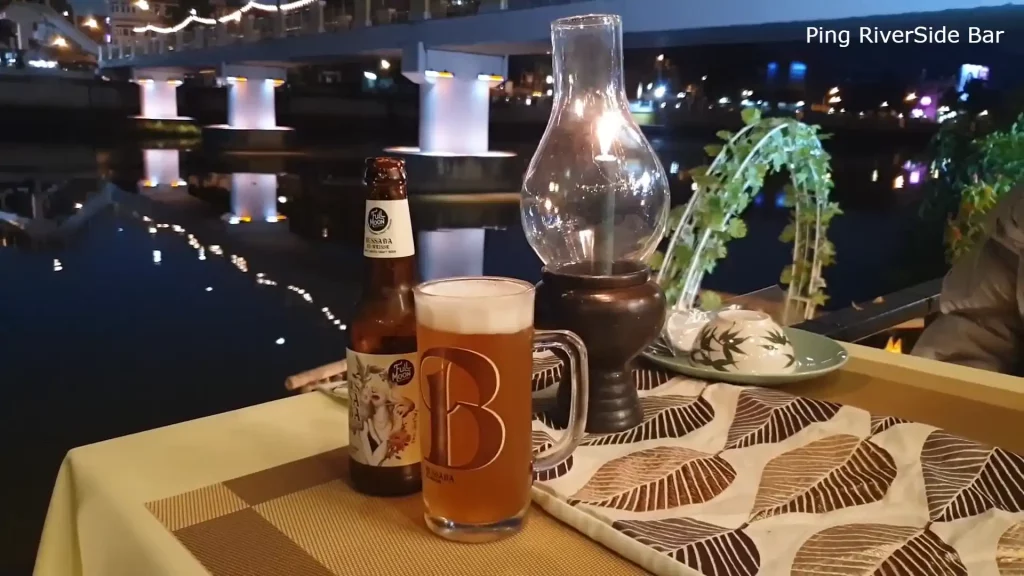 Ping River is the Riverside Bar and is called the absolute tourist magnet for its way of treatment. Everything at Riverside, from food to music, is top-notch. Riverside was established in 1984, and it has been attracting visitors till now. The interior is impressive, so this place attracts people for its structure.
The wooden frame stands unbroken. It has survived many floods and natural disasters. You can have the meal you want cause it has everything, from Thai dishes to western and local sea foods. So do pay a visit. Enjoy your meal with a pair of drinks and live music.
Van Bar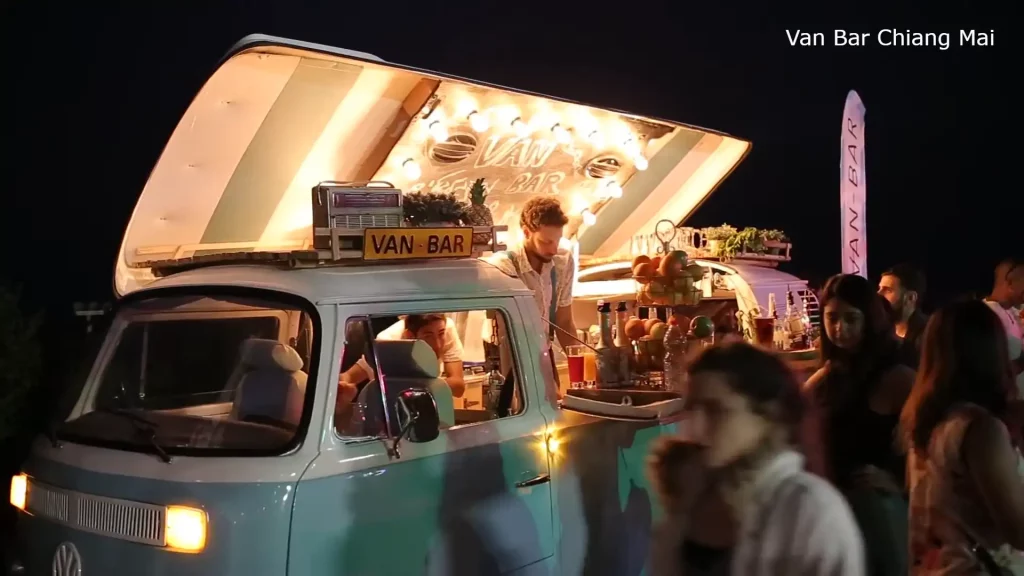 Van Bar means a pub set up to a vehicle like a van, bus, truck, etc. It's one of those weird experiences for the people who see this 1st time. In western countries, it's a prevalent thing.
But in Asia, it's relatively new, and Chiang Mai City offers us to explore this van bar in southeast Asia. You can see many van bars in the streets of Chiang Mai.
These bars provide budget-friendly drinks with cheerful music. You can sit, relax, and spend some quality time with a glass of drink.
Read More: Manila Nightlife | Nightlife Hoi An | Phuket Nightlife | Krabi Nightlife
5 FAQ About Chiang Mai Nightlife
What is Chiang Mai's Nightlife?
When we talk about Chiang Mai's nightlife, we shouldn't compare this city directly to the other mega cities. Because they're different, visitors to Chiang Mai will find diverse but balanced nightlife.
What Are the Best Activities with Families after dinner at Chiang Mai?
Chiang Mai is the best tourist destination for all ages. If you are going with your family, you can visit Grand Canyon Water Park theme park, Northern Zoo, Riverside Rooftop restaurants, and Shopping at the Night Bazaar.
Is shopping at Chiang Mai Night Bazaar worth it?
Yes. You will find everything under the sun in the market, such as jewelry, antiques, domestic goods, furniture, games, CDs, cloth, kitchen items, and much more. Everything is available for low prices.
How to Reach Chiang Mai?
You can reach it by air. The Chiang Mai International Airport is located in the City center three kilometers to the southwest. Also, you can get a train from Chiang Mai train station. It is located 3 km from the City center, and daily trains travel from Bangkok to Chiang Mai City. Last is by road. Most of the buses to Chiang Mai arrive at Arcade Bus station. The daily bus route is from Bangkok's Northern bus terminal to Chiang Mai.
What is the last feeling after visiting Chiang Mai?
The days in Chiang Mai you will spend might seem ordinary. But when everything gets darker, every street will light up with the city's night culture. Chiang Mai has everything whenever you want to party without any barriers to enjoy a peaceful amble along the night markets.
Last Words
All the above activities and sights will make your trip to Chiang Mai unforgettable. We hope this article will help make your Chiang Mai nightlife concept more transparent and fascinating.
If you have expertise with any of the suggestions in this article, or if you have others we should try, please share them in the comments below. Hope this article will help you to make your Chiang Mai trip remarkable.