Manila nightlife is often the main attraction for solo travelers and small groups of friends from abroad who are visiting the Philippines for the first time. "Manila" is the epicenter of Philippines nightlife. Those looking for a wild night out should head to Manila, the Philippines' capital and craziest metropolis.
There is a wide variety of bars in Manila, each with its unique blend of atmosphere, ambiance, music, cocktails, and clientele. Finding cheap hotels or guesthouses with a swimming pool is also possible.
People of Filipino descent always seem to know how to liven up a gathering. You can expect a great time at parties in Manila nightlife because the locals have a great sense of humor and love dancing and singing.
Since the city rarely closes up shop, the celebrations never end! It shouldn't come as a surprise to see folks in the streets of Manila rushing to get to work as you make your way back to your room for the night.
Beginning of Manila Nightlife Trip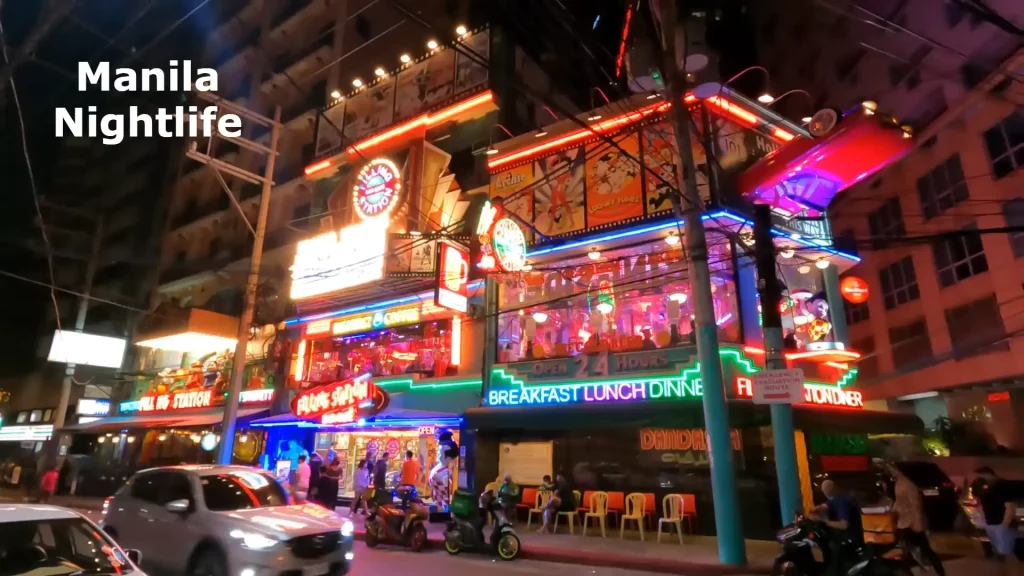 The Ninoy Aquino International Airport in Manila is easily accessible from most major cities worldwide. Manila is accessible by bus from other Philippine cities. Transportation by rail could be more efficient and organized; only one rail line connects South Luzon with Legaspi. Since the Philippines has many islands, most passenger boats can sail straight to Manila.
Getting around Metro Manila is simple, as there are coupon taxis, metered taxis, and point-to-point buses available. You can also go by train, but during peak hours 7 am to 9 am and 5 pm to 9 pm locals tend to crowd the trains. Though direct buses are pleasant, travelers are better off using taxis. Transportation costs inside Manila range from about $0.3 to $3.5, which is incredibly low compared to Europe.
Visitors to the Philippines who are at least 18 years old and possess an international driver's license are allowed to drive legally. Your hotel can help you arrange a car rental with a reputable company so that you can explore the city at your own pace.
What Things to Do in Manila Nightlife?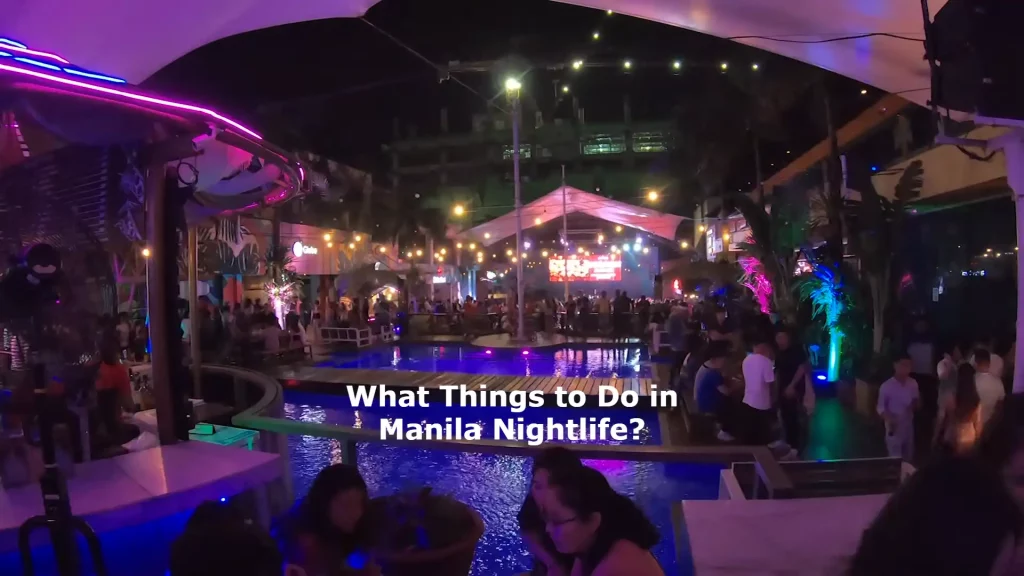 You should take advantage of the opportunity to explore Metro Manila at night. Even after the sun goes down, the opportunities are limitless.
There's always somewhere to go if you want to go out and do anything you want to do for the night, be it relaxing, exciting, or somewhere in between.
Here is a list we made of the top nighttime activities and attractions in Manila nightlife to assist you in making up your mind.
1. Experiment with night photography to get the most memorable scenes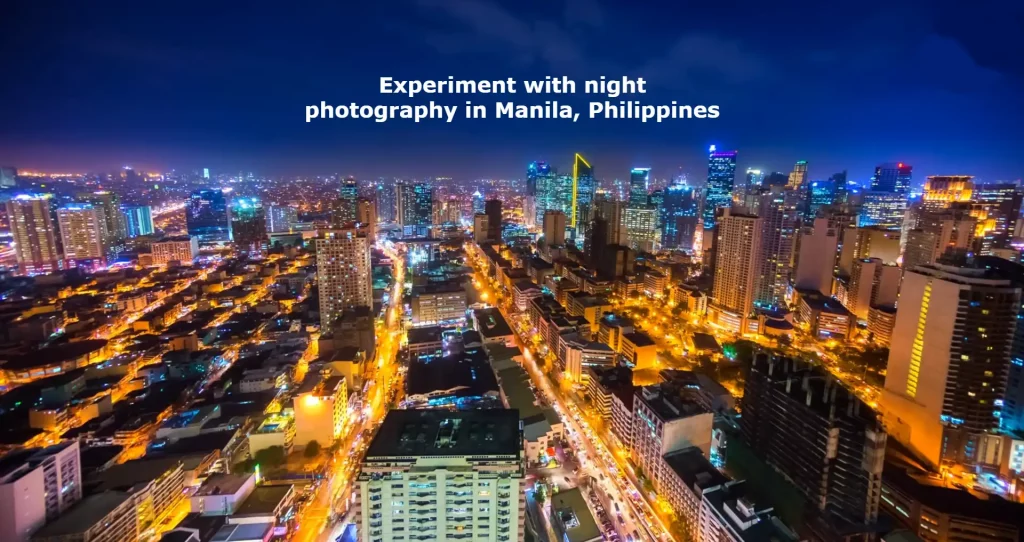 The city offers various beautiful structures, sites, and even people because it is a mingling ground for contemporary and historical civilizations. To ensure you get the most outstanding pictures of your trip's highlights and memories, we strongly advise carrying a camera with you anywhere you go.
Experiencing Manila nightlife will be just as breathtaking as seeing it during the day. There is much for your camera to capture, from beautiful cityscapes at night to dimly illuminated backstreets and beyond. Moreover, it is one of the easiest and cheapest things to do in Manila at night.
2. Arrange a romantic cruise for two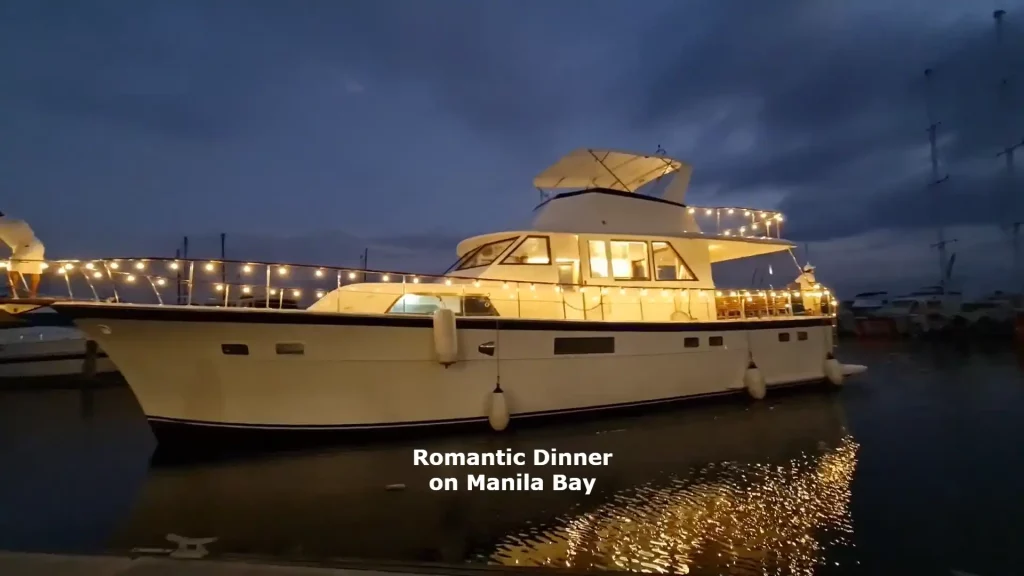 Plan a romantic dinner for your loved one(s) overlooking Manila Bay, the main port of the Philippines. Upgrade your dinner experience by enjoying the sunset while sailing on a superyacht.
It's unquestionably the best location to be in Manila at night — particularly if you're commemorating a significant event. The boats are available for private events like dinners and parties and photo and film production! This will make your Manila nightlife memorable.
3. Experience the outdoors by jogging through national parks
Even though jogging probably isn't at the top of your Manila to-do list, it's one of many free or low-cost activities in the city. Plenty of parks and other outdoor areas invite you to work up a sweat.
A trip to one of our national parks is just what you need to get away from it all. The most significant areas to run, jog, and walk are Ayala Triangle Gardens, Luneta Park, and MOA Seaside Boulevard.
Quick Note: If you're going to go running, do it late in the day or extremely early morning. The sky is most beautiful at this time of day, and you can enjoy it without having to endure the worst of the day's heat.
4. Have fun belting it at a Karaoke club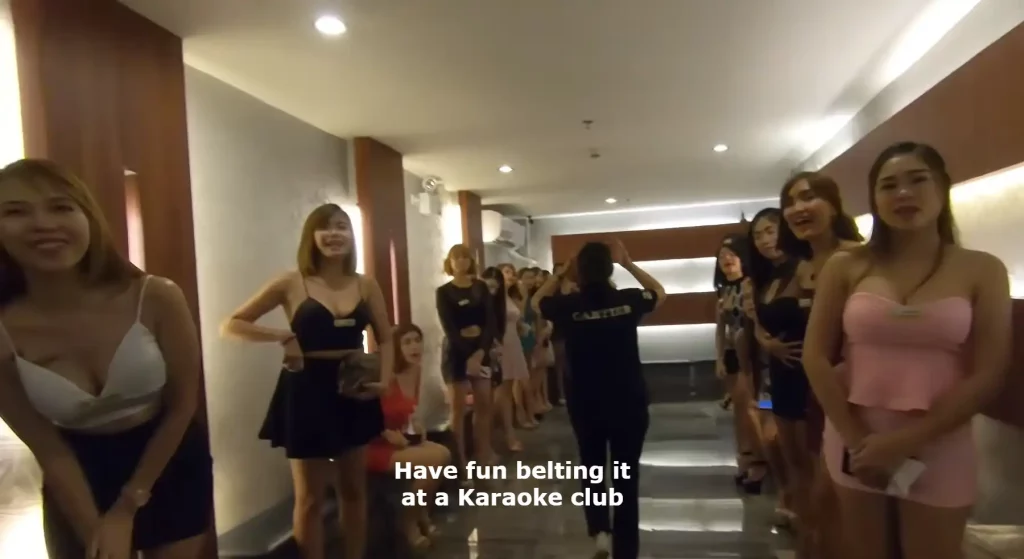 If you learn one thing about Filipinos, let it be that we enjoy singing karaoke. At celebrations such as weddings, funerals, and even simple weekend get-togethers, you'll hear countless Pinoys belting out their favorite OPM melodies… Karaoke bars are a great place to enjoy the nightlife in Manila.
Where to Go for Nightlife in Manila?
You won't find a better nightlife scene anywhere in Asia than in Manila. Due to the Spanish influence, they are likely natural at partying. The Manila nightlife scene features various options, from elite clubs to dive bars. Here are some ideas about where to go to experience Manila's nightlife.
View the Sunset Over Manila Bay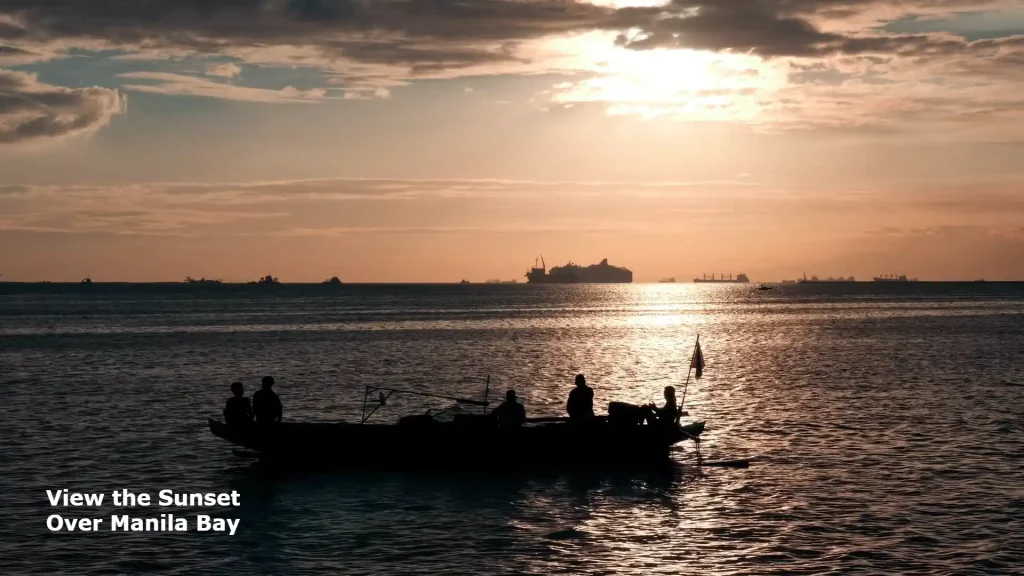 For a long time, Manila Bay has been hailed as one of Southeast Asia's most outstanding natural harbors. This monument is more than simply a convenient transportation center; it has endured the test of time and is now a national treasure in the Philippines.
It's pretty uncommon to see locals enjoying the beautiful scenery and sunsets near the bay. There is just no better location to welcome the evening's closing hours!
Try Your Chance at Winning the Jackpot in City of Dreams
Is your confidence high as you venture out into Manila nightlife? The time has come to test your luck in the Metropolis of Fantasy. Visitors and natives alike flock here from all around Manila every day.
The services and amenities of this all-in-one resort, hotel, and casino are second to none. It has brand-new, state-of-the-art casino facilities, including thrilling gaming options, poker tables, and slot machines. Perhaps today is your lucky day and you'll walk away with the grand prize!
Explore the Cuisine of Binondo, Manila Chinatown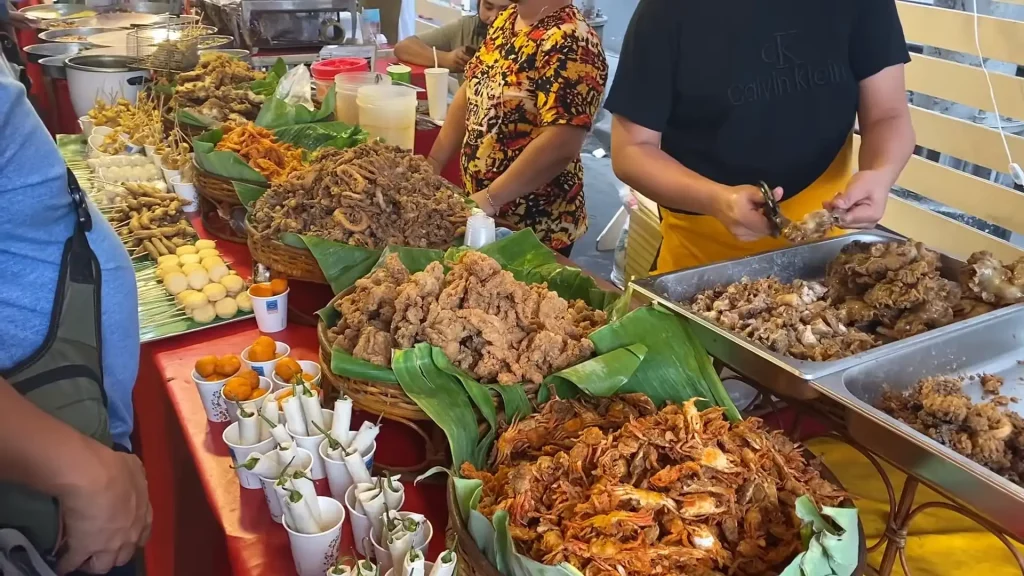 A visit to Manila is only complete with sampling the local fare. There are many excellent venues to satiate your appetite in the city. There is a wide variety of places to eat, from sit-down cafes and night markets to food trucks and street vendors.
Among the most popular tourist destinations in Manila is Binondo, the world's oldest Chinatown. There are restaurants in this busy area that serve delectable real Chinese and Filipino food. Get sucked into a brand-new universe as you continue your culinary exploration of Old Manila!
Participate in a Live Concert Featuring Regional Independent Musicians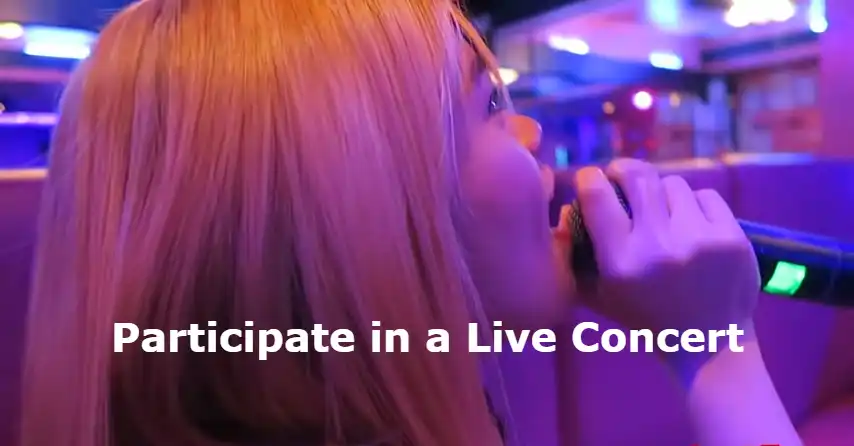 The indie music scene at clubs like Jess & Pat's nearby Quezon City and saGuijo in Makati City is another must-do thing in Manila nightlife. This segment of the local music scene features an abundance of outstanding performers, enthusiastic audiences, and an enjoyable ambiance.
I'm not kidding when I say that these compact yet vibrant communities are where I'd most like to be if I could be anywhere on the planet. It brings back memories of everything I cherish most, from my closest friendships to the best songs I've ever heard. As such, I recommend checking out these establishments to experience more of Manila's vibrant nightlife.
Like More: Guest and Girl Friendly Hotels Manila | Guest Friendly Hotels Angeles City
10 Best Manila Night Club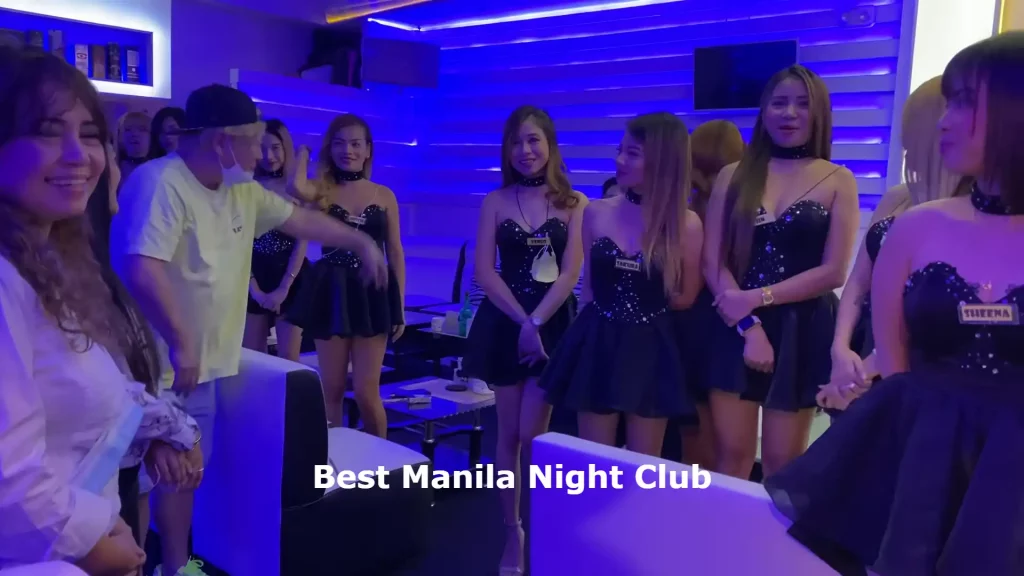 The Philippines' administrative center is in the greater Manila area. Despite its limited land size, the National Capital Region (NCR) is home to the country's highest population density.
That metropolis serves as the nerve center for the entire nation's economic, governmental, and social infrastructure. Because of these reasons, the Nation's Capital is now a popular tourist destination.
Manila's overpopulation and narrow streets are common complaints, but the city's vibrant nightlife has helped boost the area's profile.
That means the city's vibrant nightlife continues even as the rest of the country sleeps. We have selected the top ten best nightclubs in Manila to party for enjoyable Manila nightlife.
Black Market Club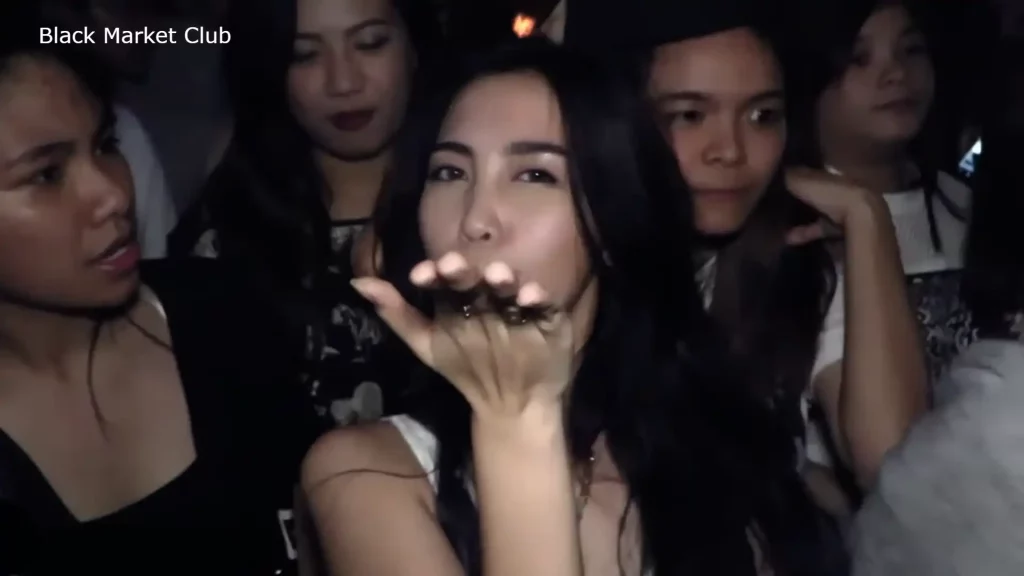 Black Market is a fantastic place to spend a wild night out if you need to put your hands down and let go. This is a 2-story club with a trendy warehouse design and an industrial theme that is located in a convenient part of Makati, Philippines.
The Club is of world-class quality and caters to a young, hip crowd. The Club attracts a hip demographic that wants more than just DJs spinning Top 40 songs and dark, underground tunes.
Royal Nightclub of Manila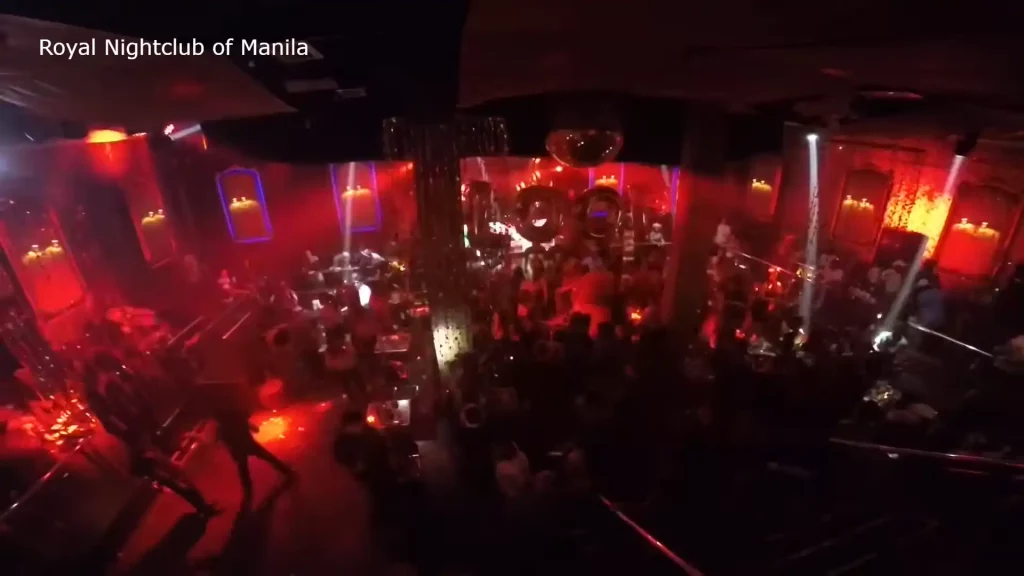 The Royal Nightclub is where you want to have a good time and learn what it means to enjoy Manila nightlife truly. Have a great time, drink a lot, and dance the night away! People who prefer to have fun will love this place.
The Royal in Manila, Philippines, is a high-end nightclub in a convenient and pleasant location. Tourists, locals, and ex-pats are welcome at this Club, which plays the finest and latest in electronic dance music (EDM) and hosts themed evenings on particular days of the week.
Club ZZYZX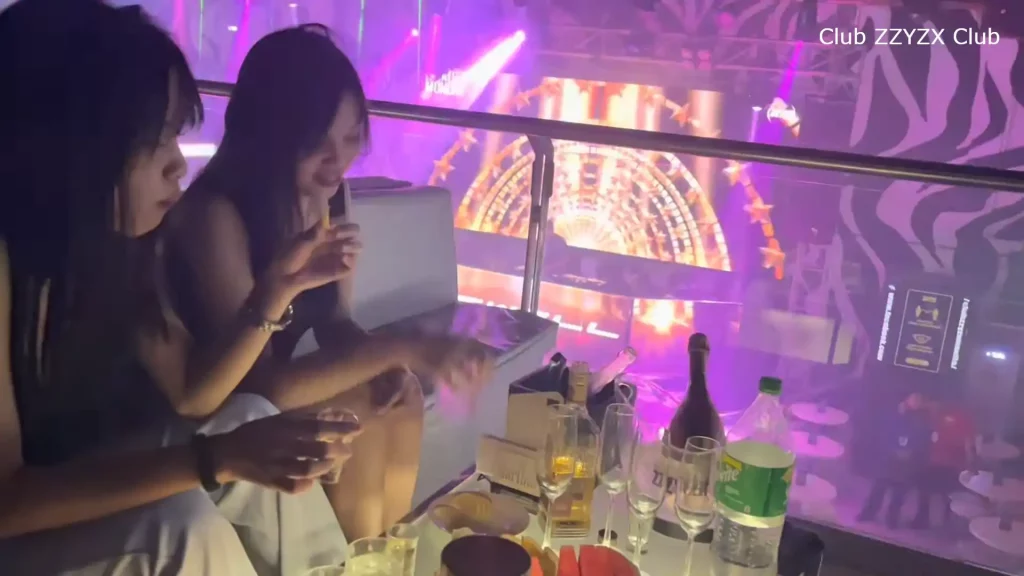 Club ZZYZX is perfect if you only want to socialize with your pals and have an excellent time. This is an upscale, multi-level nightclub in a convenient location in the middle of Manila. It features a bar, lounge, and dance floor, all of which may be accessed independently.
The lounge area is located on the mezzanine, where guests may take in views of the dance floor below. If you're looking for a lively party environment, this is one of the top spots in Manila.
Exklusiv Nightclub Manila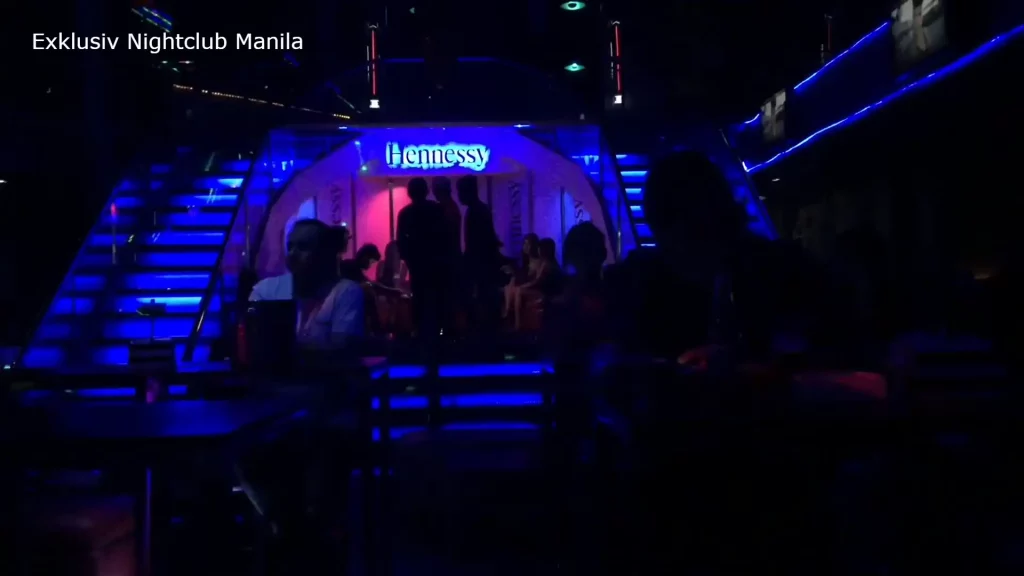 Looking for the best Manila nightlife has to offer? Exklusiv is a high-end bar and nightclub in Manila with an exciting atmosphere and a laid-back vibe. The only place in Manila to dine, dance, and enjoy after dark.
Revel at the Palace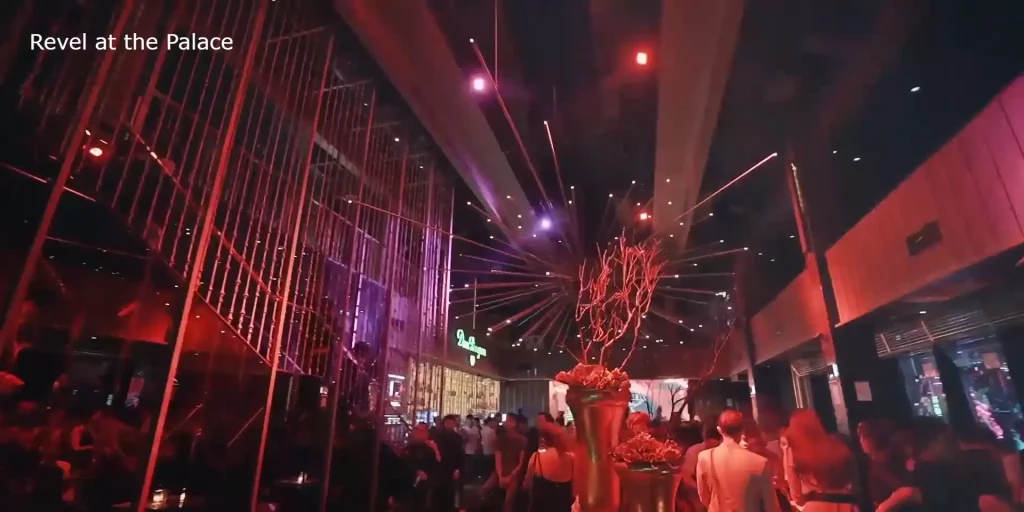 One of Manila's most popular nightlife destinations is Revel at The Palace. With its gorgeous indoor table settings, Revel at The Palace is a popular destination for the city's high-end clubgoers.
Hundreds of people are in attendance; all of them are here to enjoy the night and dance to the DJs' rocking sets. Guests at all tables will have a good view of the stage during performances. This location does not offer any kind of food service.
House of Manila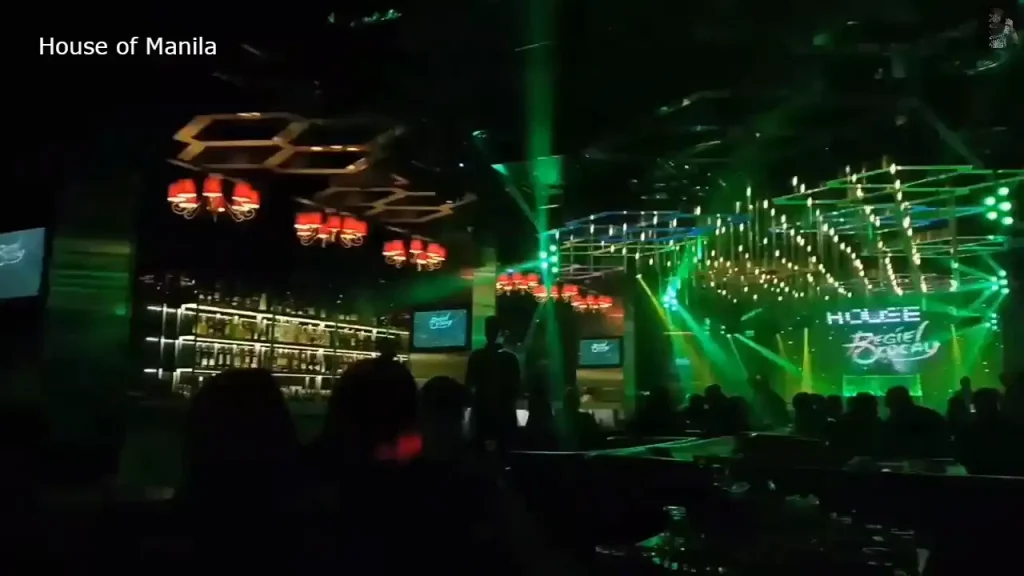 This is your night for excitement and fun. In the heart of the Philippine bustling capital city, House of Manila is a must-visit for those seeking exciting nightlife. House Manila is the heart of Manila's vibrant nightlife scene.
House provides its patrons with a luxurious Manila nightlife experience in an intimate setting. The Club is an elegant establishment with plenty of private sitting for up to 300 people.
Nightclub Lgnite
The facility revolves around a nightclub with a large dance floor, high-tech DJ gear, and exclusive VIP sections with brand-new booths installed along the dance floor's perimeter.
The cocktail lounge features a 2nd DJ booth playing calm-out music and cocktails handpicked by the general manager, Aleksander Jolla.
70s Bistro Bar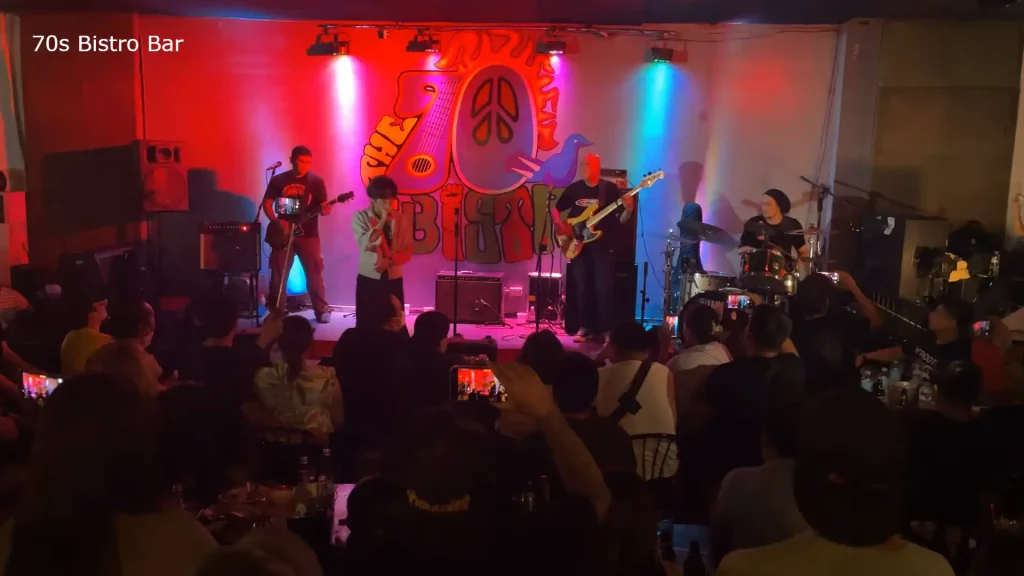 This bar is really an amazing Manila nightlife experience. The 70's Bistro in modern-day Metro Manila evokes nostalgic feelings for the era of the '70s.
Live music performances by regional bands add to the dreamy atmosphere of this one-of-a-kind watering hole. Come to Quezon City for a jolly, cozy evening and some excellent food.
Strumm's at Makati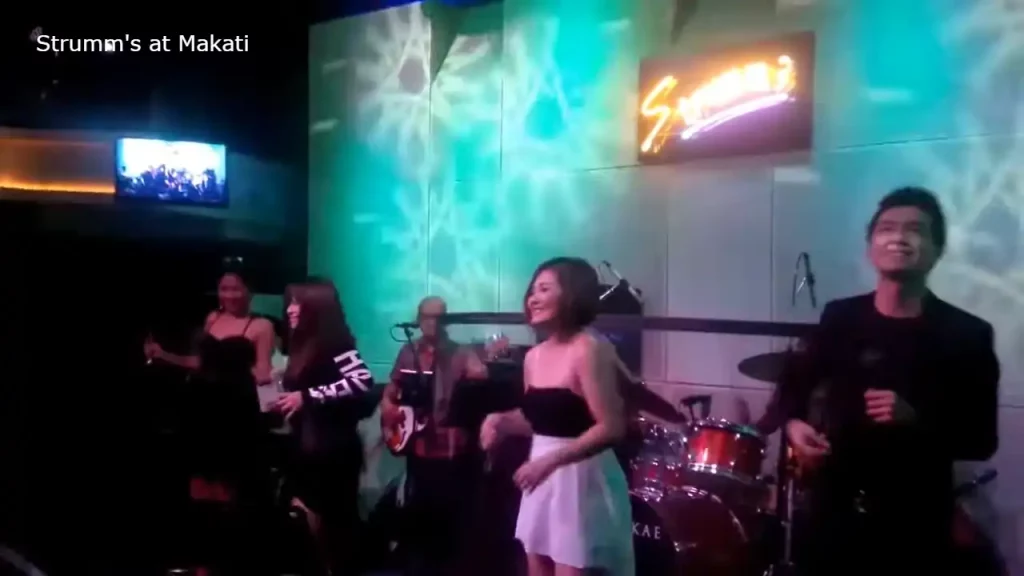 Strumm's Makati has a reputation for being a warm and welcoming spot where you and your loved ones may relax and groove to the smooth sounds of the '80s and '90s.
Because of the pleasant atmosphere and delicious food, you will want to return again and again. The patrons highly praise the seafood plate. The live band makes the atmosphere that much better.
XYLO at the Palace, Manila
When it comes to Manila nightlife, nobody does it better than The Palace. There are two world-famous nightclubs, and they provide a fantastic night out between them. One of these clubs, once known as Valkyrie, recently underwent a makeover and emerged as XYLO.
XYLO is alone in its field. This area has fancy and expensive decorations. This Club has a strict performance schedule and clothing policy that will prevent you from entering if you don't meet.
The question then becomes, "Why not get started right away?" Follow our suggestions and experience the Manila nightlife for yourself. Let us know if you agree with our top picks and if you've had any exceptional experiences.
Read More: Chiang Mai Nightlife | Nightlife Hoi An | Phuket Nightlife | Krabi Nightlife
10 Best Safety Tips for Manila Nightlife
While tourists shouldn't be overly concerned about their safety to enjoy the nightlife in Manila, they should be aware of the city's severe poverty and other issues.
If visitors don't take the proper precautions, they might find themselves in a sticky situation. See below for some suggestions on how to be safe while experiencing Manila's vibrant nightlife.
Manila Nightlife Safety Tips
Don't draw attention to yourself by wearing flashy jewelry if you plan on going out at night; instead, stick to more understated looks.
Keep a close eye on your belongings, especially in the early morning hours, and be wary of scams and robbers who specifically target tourists.
Grab (the Asian equivalent of UBER/TAXI) should always be used for transportation. To prevent being overcharged, make sure the meter is on whenever you take a white-street cab.
Your drink may have been drugged, so keep your wits about you at the bar. In several incidents, foreign visitors in Metro Manila had their blood pressure boosted, and their belongings were stolen.
Steer clear of Tondo, Narvotas, and Baseco all of which have a reputation for high crime rates.
Lock your door and keep the keys in your pocket if you ever have the good fortune to be visited in your room by a local beauty.
If you have to make a monetary exchange at Manila nightlife, make sure it takes place in a well-lit area and that you count the money yourself, as some people may try to cheat you out of more money than they have.
Do not buy ice or water from street vendors.
If you want to avoid losing your passport, credit cards, and cash, don't put them in your backpack. Do not bring a bag on a night out, as many establishments, including clubs and shopping centers, do not permit their patrons to enter with such items.
It's best to only engage in deep conversation with locals if you weren't the one to initiate it.
You should include Manila in your itinerary for your next visit to the Philippines. We do not doubt that you will have an unforgettable time there. But, it would be better if you keep these Manila nightlife safety tips in your mind.
Some Important FAQ About Manila Nightlife
What Makes Manila Well-known Around the World?
Manila, the country's capital, is known as the "Pearl of the Orient" due to its attractiveness. It's common knowledge that the city of Manila, Philippines, is well-known for its many different types of cuisine and street food markets, such as Chinatown, Binondo, and the Legazpi Sunday Market.
How Safe is it in Manila at Night?
Unfortunately, despite the city's great vibe, crime is still a problem in Manila. Most theft experienced by tourists is minor and can usually be prevented. Stick to well-lit places and travel in groups to stay safe when out at night.
What Does Appearing Impolite Mean to Filipinos?
It's not uncommon for Filipinos to look at, or even touch, foreigners in areas where they're unusual, but it's essential to be aware that this may be taken as a challenge. If you raise your hands threateningly, you are likely angry. Use your thumb instead of your index finger to signal.
How Would You Describe Manila Nightlife?
Manila is where the majority of the exciting nightlife events in the Philippines take place. There is a wide variety of areas to go out and have fun in Manila, including bars and clubs that include live music, friendly staff, affordable beverages, upscale decor, and unique venues that can only be found in the Philippines.
Where Can I Drink by Myself in Manila?
There is no happier place to let your joyful inner side out than in the bars of Manila, regardless of whether you enjoy spending your evenings in low-key get-togethers with close friends or raucous nights on the town with your crew.
Last Words
Manila nightlife has plenty of bars and clubs to choose from if you're looking for a good time. This list demonstrates that the pleasure in this city is not limited to daylight hours, as there are many attractions to enjoy during the day.
All in all, a vacation to Manila filled with these fascinating pursuits and endearing interests will be one you'll never forget. We would be very interested in hearing about your nighttime adventures in Manila.
Day trippers to the Philippines will have a blast checking out Manila's pulsating nightlife, which features posh clubs, excellent cafés, and affordable dive bars. To experience the best of Manila's nightlife, don't forget to go to a few of the clubs mentioned above.