Hoi An Nightlife Guide 2022: There is much more going on at night in nightlife Hoi An than meets the eye. A lot of the bars in Old Town shut down before midnight. Hoi An is known for its peaceful lantern-lit streets and yellow alleys, yet behind them lies a thriving underground nightlife scene.
Hoi An is yet to be the party capital of Vietnam, but what it lacks in variety, it makes up for in quality. Avoiding becoming "just another traveler pub" is a hallmark of many popular hangouts. Therefore, they avoid playing the commercial music commonly heard in Southeast Asian pubs.
Hoi An Nightlife – Tourist's Choice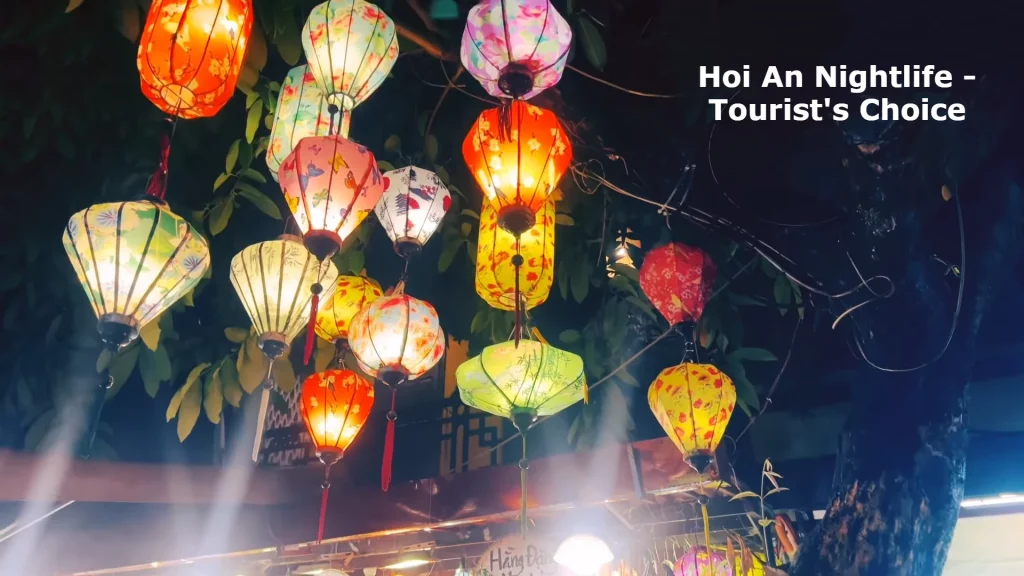 Many of the Old Town's bars close before midnight. And once the clubs in the Old Town close, where can you go to continue enjoying nightlife Hoi An? Only a few great bars stay open late for late-night parties, and they're all clustered around the city's central area and its beaches.
Once you know where to look, finding late-night fun in Hoi An is not hard. Read on as Hidden tells you about the best nightclubs, beach bars, and events where music lovers can dance all day to cutting-edge electronic music played by DJs worldwide.
How to Get to Hoi An, Vietnam?
Many people travel to this city for business or sightseeing but travelers have to face some problems to travel in this city. One of these problems is the transportation system, as there is no train station in Hoi a town. Apart from trains, Hoi An city has no airport or air service system. So, the only way to visit or travel in this city is by road. And different types of buses or taxis ply these roads.
There is a particular way to get around Hoi An city comfortably: to go to Hoi An by taxi or bus from the neighboring city of Da Nang. Buses or taxis from Da Nang to Hoi An vary in fare. For example, the Da Nang to Hoi An taxi fare is around $ 15-20 and this takes only 30-40 minutes. Also, if you travel by shuttle bus, the cost will be 1-2$. In this case, the arrival time will take a little longer.
Hoi An Nightlife Attractions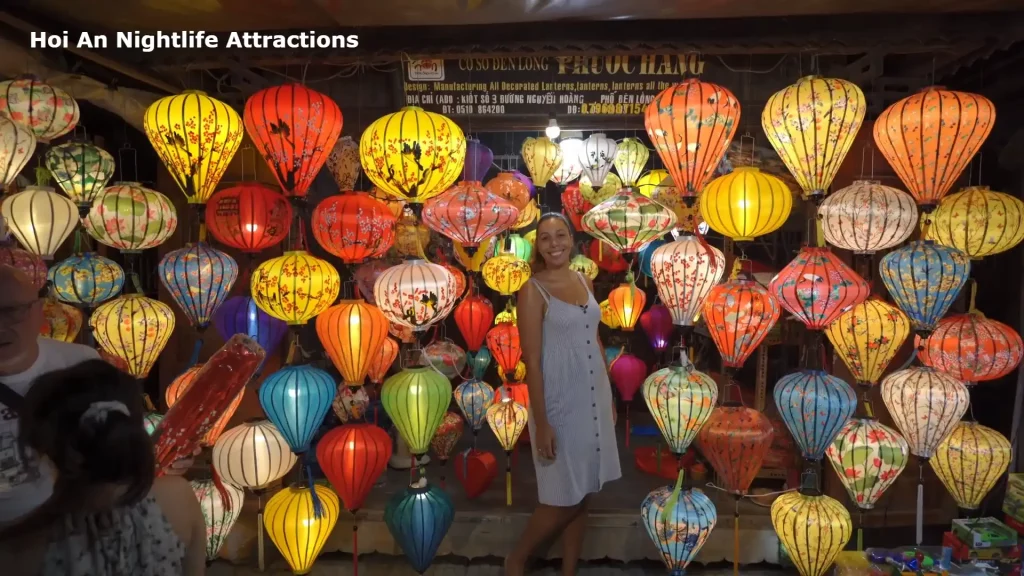 Hoi An is packed with unique places to enjoy, including swanky cocktail lounges, beer halls serving local brews, and bars with excellent live music. Most of which shut down at or after 10:30 pm. Read our dedicated feature for a complete rundown of the best watering holes in Hoi An.
It is possible to get late-night entertainment at some of the venues. Dancing music is usually a mix of several genres and styles, including jazz, Latin, electronic, and more. Bands provide live music for special occasions.
If you plan on going out after 10 pm, you may need to inquire about opening times, but there will still be a few places open. Clubs, taverns, and bars with great, lively dancing, featuring live bands abound. One can spend a long time compiling a list of nightlife entertainment. Best-of lists exist for several categories of locations. Pick whatever option best suits your needs.
Hoi An Nightlife in the Old Town
Best Nightclubs, bars, and pubs in Hoi An? Hoi An is best known for its picturesque boutiques and riverside restaurants. Surprisingly for such a laid-back city, the nightlife here is lively.
Despite this, most pubs close relatively early, and the few that stay open late are typically packed with tourists. Like other major Vietnamese cities, Hoi An nightlife is seeing an influx of tourists, increasing variety and numbers.
Old town and An Bang Beach provide two distinct nightlife experiences. In addition to lively, dynamic, and enjoyable spots, you can also find peaceful, romantic hideaways.
Old Town is overrun with visitors from all walks of life. Fans of live music flock to these locations with lanterns, high-end beverages, vibrant decoration, and a wide range of colors. In contrast, the rooftop bars are livelier, with more similar-looking patrons and hipper sets.
09 Best Hoi An Nightlife Bars and Clubs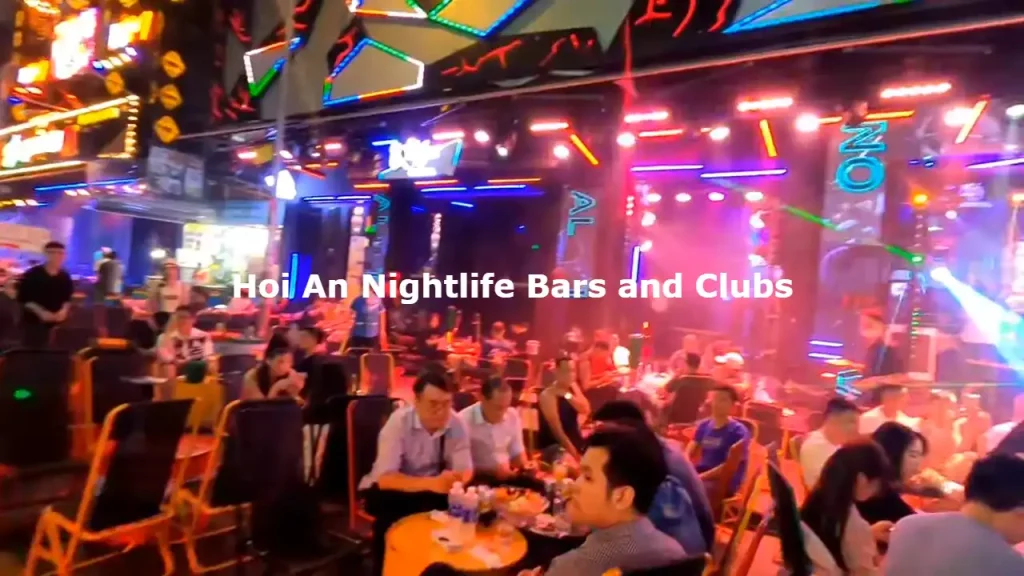 There are some of the best bars in Hoi An, each with its distinct style. Let's get down to the nitty-gritty of 9 bars and clubs in Hoi An at night. The following items should be kept in your travel wallet.
Dive Bar Hoi An
Address: 88 Nguyen Thai Hoc Street; Time: 10 am - 12 am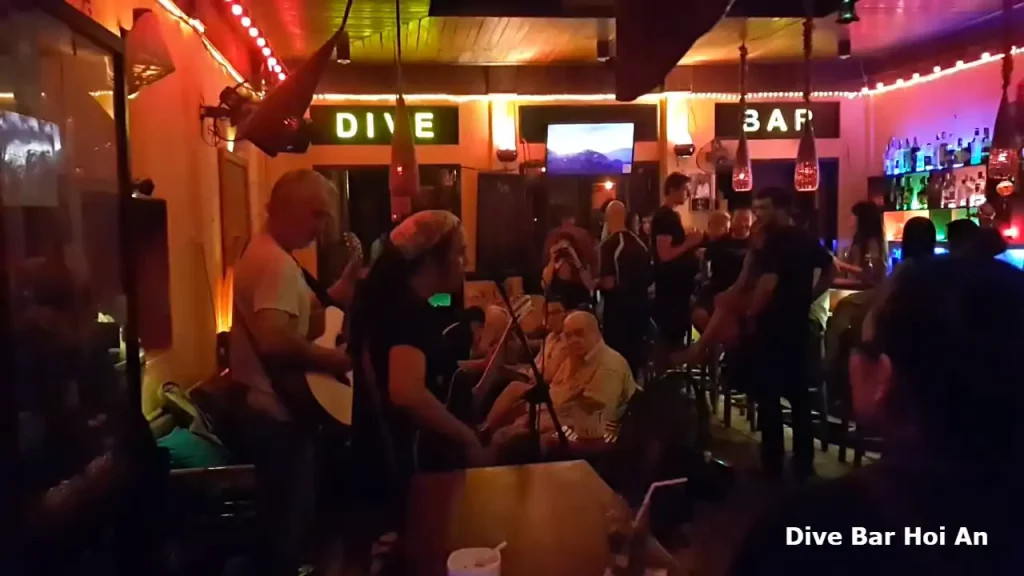 Dive Bar is best known as a popular and reputable bar. These are mainly used or have become more popular for divers. In addition to divers, hoi and clubs are popular with those just learning to dive or those who have retired from diving. They always make the nightlife Hoi An exciting.
Hence, many types of people come to enjoy this bar easily. This bar has a variety of informative atmospheres. This Dive Bar offers a wide variety of food, fine wines, whiskey, and shisha.
Besides, you will enjoy the music while having the drinks, which exist in this bar, as in every bar. Hence, this dive bar is trendy among the old, historical bars.
White Marble Wine Bars
Address: 98 Le Loi Street; Time: 7.00 am – 11.00 pm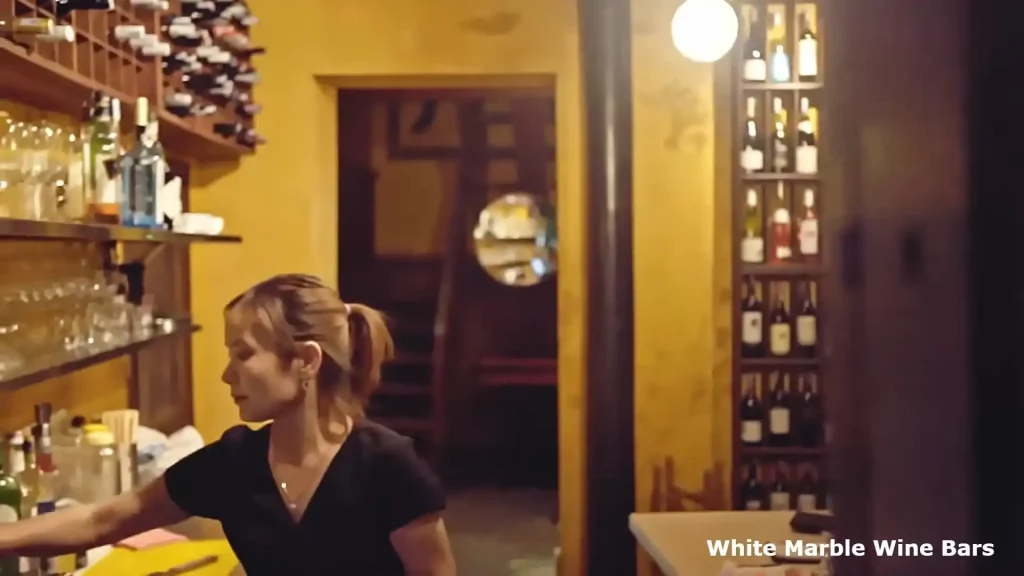 When it comes to trendy bars in Hoi-An, White Marble Wine Bar is right up there. There are some modern bar stools here, colorful pillows, marble floors, old portraits, and wooden shelves that display the wine collection.
The Wine bar offers a selection of 14 wines in ornamented wine glasses for 50,000 VND. On top of that, they sell a variety of domestic and international spirits, including vodka, rum, whiskey, and more, at both fair and affordable prices.
The background rock music is soothing and adds to the ambiance, making this a great place to spend a quiet evening. The cost ranges from 30,000 VND to 130,000 VND per hour, with peak hours being between 7 am and 11 pm.
King Tiger Bar
Address: 65 Nguyen Phuc, Phuong Minh Ann; Time: 9.00 am – 12.00 pm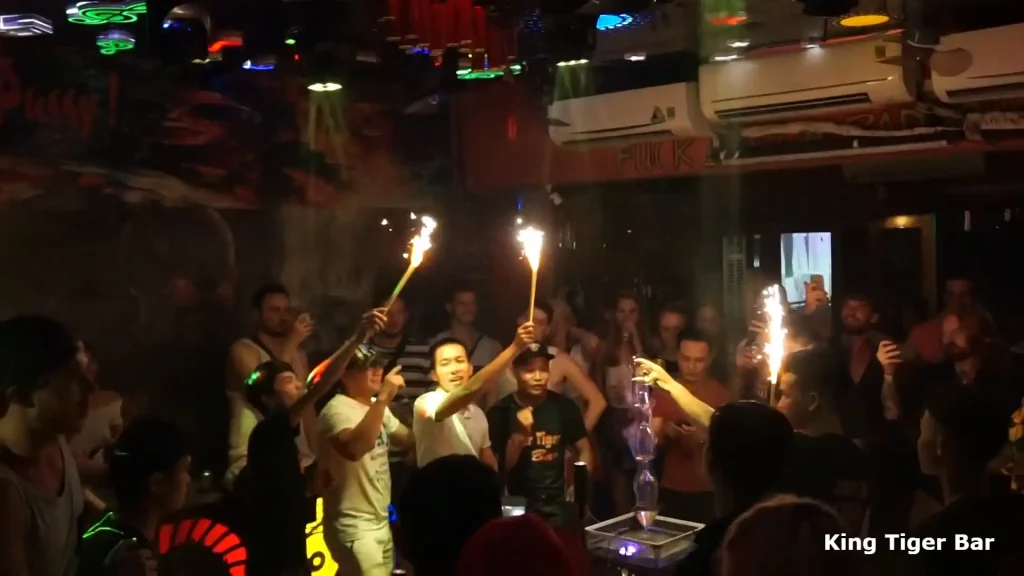 Tiger is a bar widely acclaimed as one of the best bars in Hoi An. It is regarded as the best backpacker bar in Hoi An. You will find many bars around that are very quiet and secluded. But this bar is trendy and always packed with customers.
The most popular or beautiful thing in this bar is to wander in the fog. It makes a customer's mind more cheerful. This bar offers any type of drink at meager prices within a budget. Hence, it is known as the best watering hole for regulars. It can also be considered as the best hoi and nightclubs.
Before And Now Bar
51/Le Loi Street; Time: 8.00 pm – 2.00 am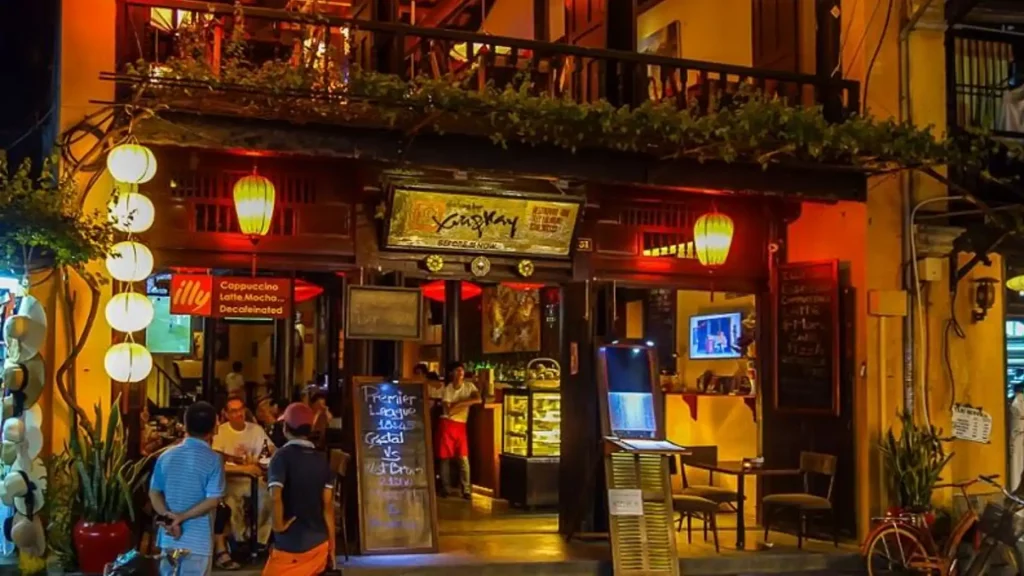 Hoi An Nightlife Bars is a popular and lively nightclub. This bar is considered night heaven for everyone. Moreover, this bar's various offers make people more interested in this bar. The bar is open for more than 4 hours every day.
Known as a nightclub, this bar offers a variety of drinks as well as dancing. You can have drinks and dance with your friends to relax your mind. Along with dancing, you can also make 2-3 partners if you are lucky.
Café 96
Address: 96/Bach Dang, Hoi An Vietnam; Time: 9.00 am – 10.00 pm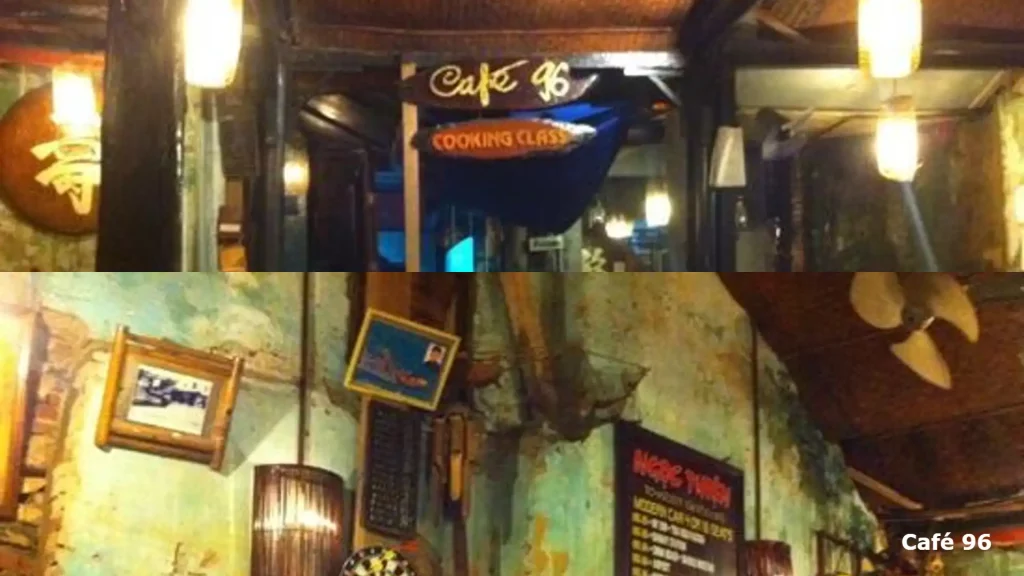 Café 96 is another suitable place to enjoy Hoi An Nightlife if you're on a limited budget. This is rustic and edgy due to its low costs and exposed brick walls that have seen better days and are slowly being painted over.
You can expect to drink locally brewed beer and eat dishes that have been freshly made in the area. The café's environment, which includes the river on which it looks out, is almost poetic.
The price range starts from 20,000 VND – 80,000 VND. It is available from 9 am to 10 pm every day except Sunday.
Q Bar Hoi An
Address: 95 Nguyen Thai Hoc Street; Time: 11:30 am - 3:00 am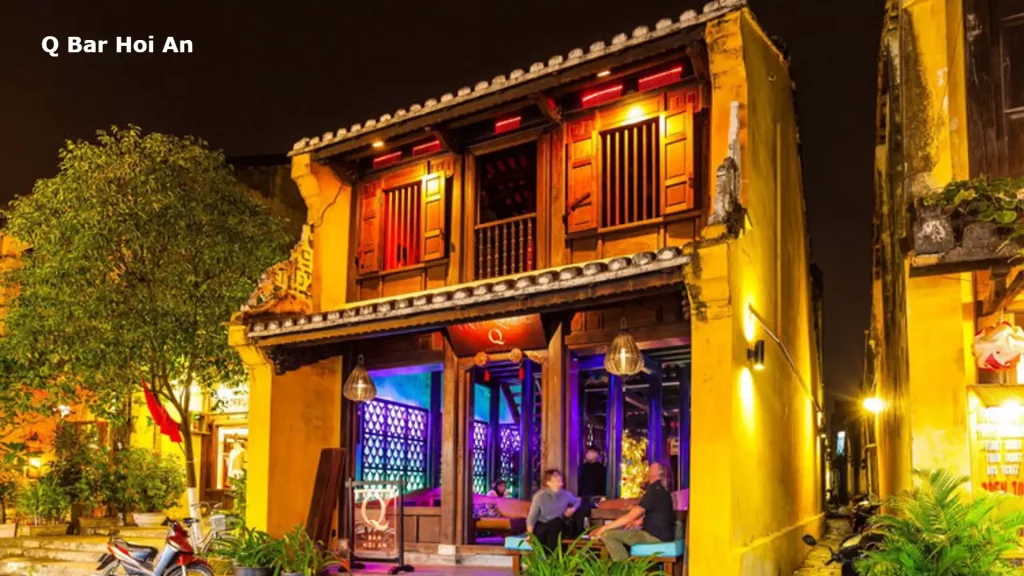 Q Bar is a high-end bar that caters to a wealthy clientele of A-listers, hipster expats, well-heeled visitors, and residents who don't mind splashing out on a night out.
There is an exclusive selection of Japanese bar appetizers, drinks, and alcoholic beverages on the menu. There are illuminated miniature lamps, wooden floors, comfy couch seats, and colorful silk pillows, all of which add to the room's overall oriental vibe.
The décor glances very flashy and is illuminated with red and turquoise LED lamps that flash. The music has a beat and is very electric and starts at 50,000 VND and goes up to 150,000 VND. The bars are open from 11:30 pm to 3:00 am.
Mango Mango Hoi An Bar
Address: 45/Nguyen Phuc Chu Street; Time: 08.00 am – 11.00 pm
Mango Mango is the perfect place to bring a date or friends for a glass of wine and some stylish conversation. Because of its convenient location close to the well-known Japanese Covered Bridge in Hoi An.
In addition to a delicious menu, they also serve a variety of local Vietnamese beers. The backdrop of Latin music is a great way to get in the party mood.
Factory 47 Bar
Address: 47/Hang Buom, Hanoi; Time: 12:00 pm – 02:00 am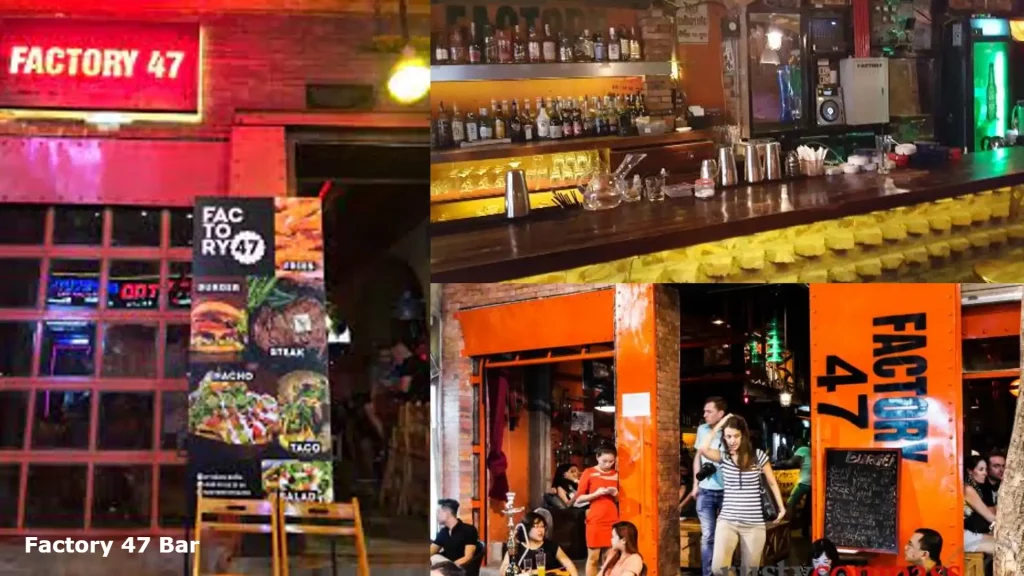 Factory 47 is considered the most modern and international bar. This Bar is located in Hang Buom. The popular aspect of this bar is that it caters to international travelers on a large scale. From the country's most famous people to international travelers, nightlife Hoi An can comfortably accommodate all services, including high-quality drinks.
And for these guests, high-quality sofas, tables, and large comfortable environments have been created. A visit to this bar will soothe your tiredness throughout the day. Moreover, this club has all kinds of food menus.
This club has all items, including ethnic cuisine and desi food. This bar has a unique feature, offering burgers, other tasty dishes, and meals. Next to the bar is a beautiful beach resort. You can travel from there whenever you want. To visit the Factory 47 bar, you must arrive between 12:00 pm and 2:00 am. But it is closed on Sundays.
Kukun Bar
Address: An Bang/1, Quảng Nam, Vietnam; Time: 08:00 am – 02:00 am
Kukun is known as a night bar. This is among the essential bars in the Hoi An Nightlife Bars. This bar is decked out for various events throughout the week. Multiple weekly events include Mondays and Tuesdays with Latin dance or Lantern Festival Hоі An, Thursdays with DJs, etc. And the remaining days are reserved for professionals.
Kukun offers promotional offers to travelers visiting here. You will find a lot of overnight requests during the Kukun tour. Kukun is the perfect and ideal place for music lovers.
Guests are shown dancing to music under the open sky through speakers. Playlists are used to invite guests to join events. Kukun is the ideal place for food and beer. More locally brewed spirits and craft beers are available here.
Read More: Guest Friendly Hotels Hanoi | Guest Friendly Hotels Ho Chi Minh
More Things To Do In Hoi An At Night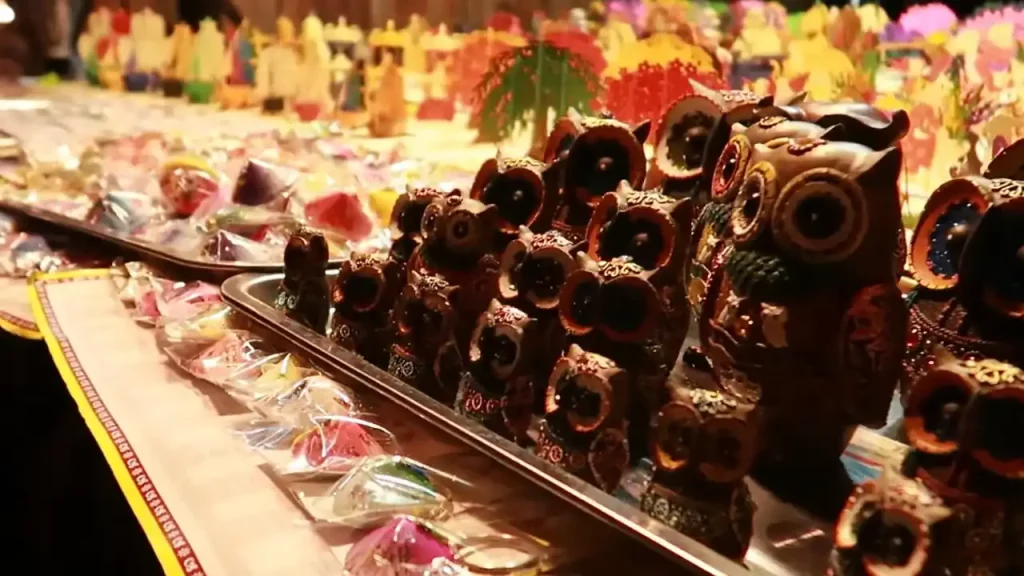 Hoi An Ancient Town is one of Vietnam's top tourist attractions because of its charming lantern-lit streets and the unique inebriation visitors experience. During the daytime, Hoi An resembles a superb lacquer painting created by a gifted artist.
As darkness comes, the area is illuminated by a dazzling array of fantastical lights. For this reason, tourists consider Hoi An a stunning destination year-round. So, what draws individuals to spend the night in the ancient town?
Come along if you want to learn about the fantastic choices available exclusively in this location.
Lantern Festival Hоі An
The Hoi An Lantern Festival is a once-in-a-lifetime opportunity to witness a spectacular display.
The charming UNESCO World Heritage Site is transformed into an impressive display of twinkling lights of many shapes, sizes, and colors.
Every restaurant, bar, store, and business in the Ancient Town turns off their electric lights and instead uses hundreds of lanterns and candles to illuminate their establishments.
Hoi An's Ancient Town is the best area to party during the festival. The Lantern Festival in Vietnam is another well-known celebration in the country. It occurs monthly on the night of the full moon.
Hоі An Night Market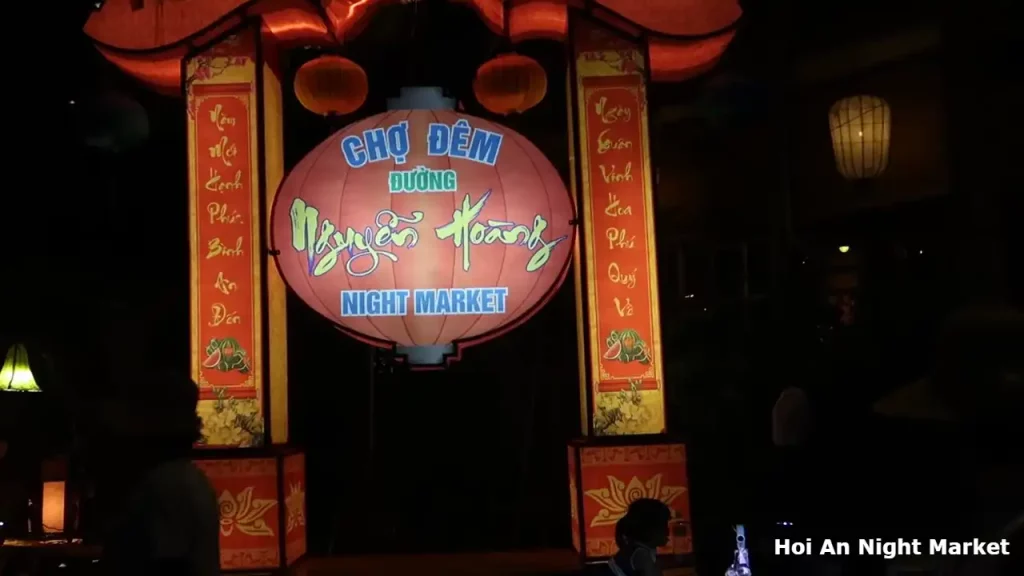 In addition to its brightly lit streets and river, Hoi An's bustling night market is a significant tourist draw. The marketplace on Nguyen Hoang Street is a popular destination for travelers.
When you visit, you'll not only get to see the vibrant local culture, but you'll also have the chance to take home some unique souvenirs or indulge in delicious Hoi An delicacies.
Generally, the night market opens at 5:00 pm, when most stalls line up in 3 parallel rows, creating two main lanes for shoppers.
Before sunset is the best time to shop without crowds; however, after 6 o'clock, people start showing up in large numbers. From 6:30 pm until 8:30 pm, the market is at its busiest and best for people who enjoy a lively atmosphere.
Fewer people are in the market after 9 pm, so the vendors pull their carts closer to the entryway to attract new consumers. The close time for most stands is 10 pm.
Many night vendors sell festive delicacies, bright flowers, and unusual agricultural items during the Tet festival in Hoi An, Vietnam, that are unavailable during other seasons of the year. Nonetheless, price hikes are to be anticipated.
Take part in the Folk Games
Taking part in local folk games is another great way to spend a night out in Hoi An. Visitors can try their hand at various traditional games at the night market or the Nguyen Thai Hoc Street entrance, including roundabout smashing, singing Bai Choi folk tunes, and blindfolded crib smashing.
Spectators at every game are at capacity. The room is alive with upbeat chatter and laughter, making you want to give it a shot immediately.
Sip some tea or coffee and soak up the nighttime atmosphere in the historic district
There are several excellent eateries in Hoi. Tourists love exploring the history of a place. During the day, patrons of the coffee shop can enjoy a genuine living check-in corner; in the evening, they can unwind while gazing up at the stars over the ancient city. Sitting back with a warm beverage and taking in the twinkling lights below, you'll feel instantly at ease.
You might want to visit one of the following coffee shops:
Faifo Coffee, Address: 130/Tran Phu Street in Hoi An (8:00 am – 9:30 pm).
The Chef's Address: 166/Tran Phu Street, Hoi An (9:00 am – 10:00 pm).
Hai Café, Address: 111/Tran Phu Street & 98 Nguyen Thai Hoc Street, Hoi An (7:00 a.m. – 11:00 pm).
Mot Hoi An, Address: 150/Tran Phu Street in Hoi An (8:00 am – 9:30 pm).
Nighttime fun on Cua Dai beach
Is there anything else magical to see in Hoi An after dark? If you're looking for a change of scenery, rent a motorbike and ride to Cua Dai beach (about 6 kilometers outside of town).
It's hard to imagine a more idyllic way to remember Hoi An than to relax under the shade of coconut trees while taking in the salty sea air and the soothing sounds of the lapping waves.
Hoi An City's tranquil, picturesque, and historic streets never fail to draw visitors, but they're most prevalent at night. If you've seen photos of Hoi An and been fascinated with it, there's no time like the present to visit.
Related: Chiang Mai Nightlife | Manila Nightlife | Krabi Nightlife | Phuket Nightlife
FAQ About Nightlife Hoi An
Where in Hoi An should one stay for the most pleasant experience?
Cam Pho is one of the most significant neighborhoods in Hoi An because of its central location and proximity to the rest of the city's attractions. There are plenty of places to eat, drink, and stay, and the area is only a short stroll from the river and other attractions.
Is it Worth the Trip to Hoi An?
Yes, It is highly recommended that you spend a few days in Hoi An. If you want to take it easy by the water and wander about the historic district, visit Cua Dai beach if you're looking for a nice place to unwind for the day.
Does Nightlife Hoi An Cost Much?
Although costs in Hoi An are gradually rising, they are still very reasonable compared to those in other parts of Vietnam.
How do I travel to Hoi An?
The city of Hoi An does not have an airport or train station. You can book a taxi from Da Nang, which has a daily flight from Ho Chi Minh City or Hanoi.
Da Nang has a train station and bus services. A 30-40 minute cab ride from Da Nang to Hoi An costs $15-20. Taking the shuttle from Da Nang to Hoi An alone will only cost you a couple of dollars.
How to move around in Hoi An?
In Hoi An Ancient Town, where transportation costs are exceptionally high, cycling is the most practical and economical option. Most days, there is little traffic. But from 8:30 am to 11:00 am and 3:00 pm to 9:00 pm, all roads in Hoi An Ancient City are restricted to vehicles, cabs, motorbikes, and Xe Om.
Last Words
Hoi An is a lovely city in Vietnam, and I hope you'll consider spending some time there. You can also take in some of the city's incredible architecture, cuisine, and temples while you're there.
The old town is home to numerous cafes, restaurants, and tailor shops. It's easy to start taking advantage of all that Hoi An offers once you decide what to do.
And that's all for now! Please let me know if this article on 15 Nightlife Hoi An – Best Bars and Clubs has been helpful.